Antiguan Prime Minister Baldwin Spencer will today advise Governor General Dame Louise Lake-Tack to reconvene a sitting of the House of Representatives to discuss the crisis sparked by charges in the US against billionaire Allen Stanford, a statement from the PM's office said on Friday.
The House  was dissolved a few weeks ago to pave the way for General Elections on March 12.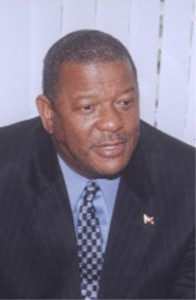 The US$8B fraud charges levelled against Stanford and several of his employees by the US Securities and Exchange Commission has resulted in a run on Stanford Group financial institutions all across the world including in Antigua where the Eastern Caribbean Central Bank stepped in to take charge of the Bank of Antigua in which Stanford has majority ownership. Stanford is a major employer in Antigua though several hundred jobs were cut recently.
In announcing the takeover of Stanford-controlled Bank of  Antigua, the Eastern Caribbean Central Bank said it took the  action after "an unusual and substantial withdrawal of funds  … which has the potential to create severe liquidity problems  for the Bank".
The central bank said publicity surrounding the Stanford  case had created a situation where the interests of depositors  and creditors were threatened.
Earlier on Friday, Antigua and Barbuda's bank regulator  appointed a receiver to take control of Stanford International  Bank (SIB) and Stanford Trust Company.
Stanford was the biggest private investor and employer in  the tiny Caribbean state, which was part of his business empire  that stretched from the United States to Latin America and  Europe.
The statement from the Antigua PM's office said that the Governor General will summon the Lower House on Thursday and the Upper House (the Senate) on Friday in accordance with Section 60, Subsection 4 of the Constitution of Antigua and Barbuda.
The decision to resume a sitting of both houses of parliament follows an emergency Cabinet meeting on Saturday which addressed issues surrounding developments involving Stanford and his properties in Antigua and Barbuda.
Prime Minister Spencer, according to the statement, said that this decision is necessary in order to safeguard the jobs of the thousands of Antiguans and Barbudans employed by the company and to mitigate the negative effects that the action of the US Courts might have on the economy of Antigua.
The statement said that Spencer, the Finance and Economy Minister, and the country's Attorney General on Friday last met with the various heads of the local and offshore Stanford banks to be apprised of their operations and the effect that the receivership was having on their continued viability.
"Issues such as the recent mass withdrawals of deposits from the banks, monies owed to suppliers, employment and the current economic climate formed part of the discussions", the statement said.
The recall of parliament will not affect the elections planned for March 12.
Around the Web