(Jamaica Gleaner) First Global Bank has signed a US$20 million agreement with the International Finance Corporation (IFC), a member of the World Bank group, to expand its capital base and to provide funding for on-lending to Jamaican businesses.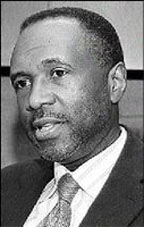 The agreement was signed on Friday at the bank's office on St Lucia Avenue in New Kingston.
The agreement will see the IFC investing US$10 million in non-redeemable, non-cumulative preference shares, and US$10 million in the form of a loan for on-lending to small businesses.
The US$10 million will make the IFC about a 20 per cent minority shareholder in First Global Bank, Adel Meer, investment officer, financial markets for the IFC, told Sunday Business.
"We see this agreement as both an endorsement of our stewardship of First Global Bank, as well as a sign of tremendous confidence in the future of First Global Banks and its customers," said Courtney Campbell, chief executive officer of First Global Holdings and of GK Investments, the GraceKennedy division that handles the conglomerate's financial businesses.
"This vote of confidence is even more remarkable when one considers that the international credit markets have been literally frozen since September of 2008," Campbell said.
Meanwhile, Wayne Wray, president of the First Global Bank, said the agreement would not only strengthen the asset base of the company, but would also allow the bank to learn from the international experience of the world's largest multilateral organisation.
Wray said customers and Jamaican businesses can look forward to banking solutions that address their immediate needs, such as revolving working capital financing for purchases of raw materials and semi-furnished goods, medium-term projected loans for capital expansion, and international trade financing to meet foreign-currency obligations and suppliers.
Around the Web