(Trinidad Guardian) Lawyers and auditors are working feverishly to find out what has happened to more than TT$5 billion from Clico's Statutory Fund. And irate Clico employees—who were told by the company's newly appointed managing director, Claude Musaib-Ali on Wednesday, that they did not know where the money went and were not sure to retrieve it—are calling on their bossman and CL Financial jefe Lawrence Duprey to come clean and answer to them and their clients on where the money has gone.
"We have auditors and lawyers trying to find it… We don't know where it went to," Musaib-Ali told workers when he held a meeting with them for the first time last week. He was accompanied to the meeting, held at Clico's St Vincent Street office, by Clico's senior vice president Carolyn John. Workers said they were told that some of the funds were invested with "companies that were connected with CL Financial," which the lawyers and auditors were trying to trace. Musaib-Ali indicated to them that CL may not be able to repay the money. "So that is a loss for us that we have to bear. "We first have to find out where this money went to, and if we could get it back from where it went," Musaib-Ali told them.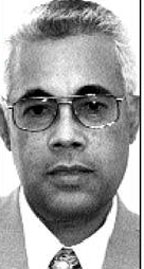 He told workers that "probably in a few months" he would meet with them where he would be able to inform them "where the money went and if they have got some back." This forced some of the workers to erupt into laughter. "The people who were here before took the money and put it somewhere. We don't know where. "We are perplexed…" he told workers, "we don't know where it has gone." Musaib-Ali informed them the insurance company was facing a rough time and urged them to tighten their belts and put their shoulders to the wheel to come up with an improved service in order to survive. Musaib-Ali said while the company was facing mounting pressures, he was confident Clico could move forward because of the Government and Central Bank's intervention.
Take out money
Musaib-Ali also informed the workers that customers of Clico's Executive Flexible Premium Annuity (EFPA) were taking out their money. EFPA is an insurance product specially designed to achieve a balance of financial growth, security and retirement income. "The EFPA was supposed to give you gravy. Now we have no gravy. "You have to let them (customers) know that the company is not closing down. We may offer a lower interest rate and we have become a little slimmer, but we are not going to disappear," Musaib-Ali insisted.
Around the Web