(Antigua Sun) – Prime Ministers Baldwin Spencer and Dr Ralph Gonsalves of St Vincent and the Grenadines, have attempted to further reassure the public of the soundness of Bank of Antigua Ltd (BOA) by opening, and reactivating personal chequing accounts there.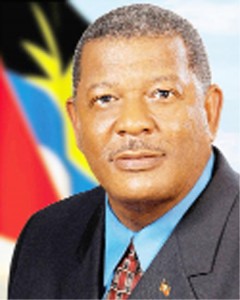 Dr Gonsalves said the move was organised by PM Spencer and himself to show that members of the public could safely renew their confidence in the bank.
Both prime ministers agreed that the amount deposited in BOA would have to be more than just a few hundred or thousand dollars if they wanted their commitment to be taken seriously.
Therefore, it was decided that they would both place $20,000 into the bank.
PM Spencer's deposit was placed in an account that he already had with the bank, which had become dormant, while Dr Gonsalves opened a new, personal account for himself and his wife, Eloise Gonsalves. Both stated that their investments were profound statements of their confidence in the operations of BOA because they were both using their own money and would not mess around with that, given the current economic times.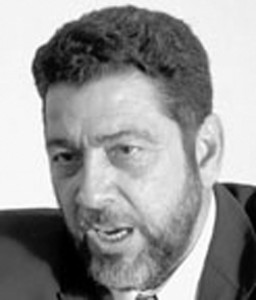 Dr Gonsalves said the Governor of the Eastern Caribbean Central Bank, Sir K Dwight Venner, Dr. Errol Cort, chairman of the Eastern Caribbean Currency Union, and himself – through his capacity as the chairman of a regional taskforce that is intended to address issues of the economic crisis – were the key players in getting the indigenous banks together and forming the agreement to purchase BOA's shares following its takeover by the ECCB.
Both prime ministers were once again in accord when they expressed the view that the crisis that befell BOA had to be tackled with a regional approach, not just from a national standpoint. As such, the Eastern Caribbean Amalgamated Bank (ECAB) will be formed from a union of the assets of BOA and the banks that purchase its shares, and this will create a single entity with a capital-base many times what any of the banks had individually. Dr Gonsalves also said the ECAB could be a means of further integration within the Organisation of Eastern Caribbean States.
Around the Web