-accuses Corbin of power play
PNCR executive member Aubrey Norton yesterday said that the voting process that saw him being ousted from the chairmanship of the Georgetown District on Sunday was "fraudulent," and he accused party leader Robert Corbin of influencing the outcome in a bid to retain power ahead of a crucial biennial congress.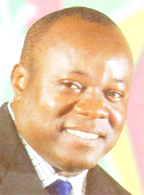 Corbin yesterday said he was unaware of any fraudulent acts, explaining that while three complaints were received they did not concern any discrepancy in the vote.
"It is bare-faced for Mr Corbin to have sat and took part in the process and now try to say that the election was free and fair," Norton, told Stabroek News yesterday. "It is merely an attempt to perpetuate himself in office by illegal means," he added.
Norton was trounced in the elections by party co-Chair Volda Lawrence, who was widely believed to have been backed by Corbin. He lost the vote, 96 to 220. Norton said he had complained about the process before Sunday, as he saw blatant cases of padding of the voters' list. He also said that 300 delegates were not present on voting day and as such it is surprising that it is reflected from the results that more than 300 persons voted. "For me it was not a fight with Volda Lawrence, it was really about her being used by Corbin," he charged.
Questioned about his future with the party or what steps he plans to take in the light of the "fraudulent election," Norton said, "I would want to keep that to myself until it is done."
Stabroek News was present at Congress Place when chaos erupted as delegates shouted at each other, claiming that some persons were receiving more ballots than others, while others were not receiving any. Many persons, including Norton, stormed out of the party's headquarters long before the voting was completed.
The Georgetown District sends the most delegates to the congress of the party and Sunday's outcome is believed to be pivotal to Corbin retaining his post.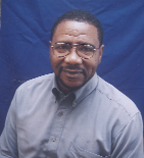 Lawrence, Chairman of the Public Accounts Committee of Parliament, is seen as a Corbin ally and someone who could promote his candidacy. Sources say had Norton won he would have been in a better position to mount a leadership challenge. The last congress had already seen an acrimonious parting between the Corbin faction and Team Alexander – led by Vincent Alexander – and culminated in the recall of James McAllister from Parliament.
When questioned yesterday, Norton said that the situation on Sunday could not be compared to what happened in Alexander's case, recalling that Alexander had withdrawn before the ballots were cast.
Transparent
But when contacted yesterday, Corbin said three complaints received were lodged with the returning officer and would be investigated. The complaints have nothing to do with a discrepancy in the vote, he stated.
Saying that he was present for the voting process and would be "aware if any fraudulent activities occurred," Corbin asserted that the vote was transparent. Up to yesterday afternoon when he spoke with this newspaper, the PNCR leader said that there was no formal complaint on file about Sunday's vote. He said the party was willing to investigate any such claims should a formal complaint be made.
Commenting briefly on the process itself, he stated that the representatives from both sides accompanied the ballots to have them counted. With respect to the results, he said that there was no word of any dissent from Norton and his supporters.
Corbin told Stabroek News that he was unaware of a "Lawrence and or Norton camp" prior to newspaper reports. He said that the candidates both conducted spirited campaigns, had strong support, and worked hard on the elections. Consequently, he said, that there would be obvious disappointment when one was unsuccessful at the vote.
More harm
than good
But while Corbin praised the voting process, Norton said the party leader did the party more harm than good when he manoeuvred the process to ensure Lawrence won. "Everybody saw that the process was fraudulent," he said, adding that there was no roll call before the votes were cast and as such there was no way of knowing how many delegates were present. He charged that persons supportive of Lawrence were given more than one ballot.
He questioned why more ballot papers than delegates were printed.
Stabroek News had overheard Returning Officer Robert Williams calling on persons to return the extra ballot papers after the distribution to the delegates. And Norton said he had cause to complain before yesterday about the Brickdam group, which Lawrence and others claimed had a hundred members when he knew it had just about 30. He claimed other groups were created so as to pad the voters' list.
Corbin, he said, wants to remain as party leader come what may and he said that in his address at the congress, he did not acknowledge that almost 90% of the party's members did not support him as leader of the party. "He is just doing things to keep himself in office," Norton said and added that the slate of Lawrence and the other office bearers was supported by Corbin. "It is sad that it is being done to people in the party and not out of the party," Norton lamented and he stated that on Sunday those persons who were felt to be supporters of him were "surrounded". He questioned how the party could talk about the Elections Commission and a flawed voters' list when it was doing the exact thing.
Meanwhile, Norton joined the voices of some other members and called on the party leadership to stop using some people to be involved in thuggish behavior as they "are destroying the party".
Comments

President Robert Mugabe and his wife Grace attend a rally of his ruling ZANU (PF) in Chinhoyi, Zimbabwe, July 29, 2017.

CARACAS/HOUSTON, (Reuters) – Venezuela's state-run oil firm, PDVSA, is increasingly delivering poor quality crude oil to major refiners in the United States, India and China, causing repeated complaints, canceled orders and demands for discounts, according to internal PDVSA documents and interviews with a dozen oil executives, workers, traders and inspectors.

Lance Corporal Devon Fraser The Police say they are investigating a fatal accident which occurred about 2.20 this morning on the Lethem Public Road that resulted in the death of pedestrian Devon Fraser, 28, a Guyana Defence Force Lance Corporal of Buxton, East Coast Demerara.

(Trinidad Guardian) Preliminary investigations have revealed that the source of the oil spill that occurred in Chaguaramas over the weekend can be an offshore rig.

LONDON, (Reuters) – Over four million people in Britain are having difficulties paying their monthly bills, the Financial Conduct Authority (FCA) said on Wednesday, at a time when inflation is rising and interest rates may follow.