-but no place for Lara, Walsh and Ambrose
Legendary West Indies and Guyana captain Clive Lloyd is one of 13 West Indies players to be inducted into the International Cricket Council's (ICC) Hall of Fame.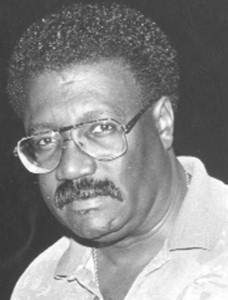 Two other Guyanese Rohan Kanhai and Lance Gibbs, the former world record holder for the most test wickets, are on the list of 55 players who will be inducted into the Hall of Fame as part of the ICC's Centenary year celebrations.
However there is no place for double world record holder Trinidad's Brian Lara, beanpole Antiguan Curtly Ambrose and former world record holder Jamaican Courtney Walsh.
Lloyd, who scored some 7515 runs in his career, is still regarded as one of the greatest captains the game has ever known.
He led the West Indies in 27 test matches without a defeat, racking up an impressive 11 consecutive wins before that record was broken by Steve Waugh's Australians.
Gibbs will be remembered as the person who broke Freddie Truman's record of 307 test wickets.
He ended his playing career with 309 wickets.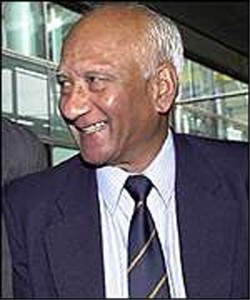 He took 11 wickets in the 1963 test match against England and also took 10 wickets against the same opponents seven days after Guyana gained independence from England.
Batting maestro Kanhai pulverized India for his highest test score of 256.
It remained the highest test score by a Guyanese until it was broken by Ramnaresh Sarwan, who scored an unbeaten 261 against Bangladesh.
Kanhai, who many bowlers feared, scored more than 6000 runs in his career and will be remembered for inventing the falling down hook shot.
The ICC Hall of Fame was set up to honour past legends of the game and it received support from the Federation of International Cricketers Association (FICA).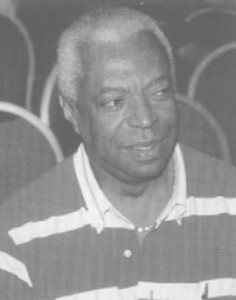 Chief Executive of FICA, Tim May, said he was delighted that the two bodies had decided to enter into the venture of a joint Hall of Fame.
"FICA believes it is important to honour the outstanding contributions many individuals made to the game," May said.
The ICC Hall of Fame will be incorporated with the FICA Hall of Fame which started back in 1999.
Haroon Lorgat, ICC chief executive officer said the move provided an opportunity for the game to recognize its outstanding players.
"Given a key theme of the ICC's centenary year is celebrating the game's heritage, then the foundation of the ICC Cricket Hall of Fame is an entirely logical step," he said.
"It will provide a means of recognizing the historical contribution of past players, officials and even institutions in making cricket what it is today, a great sport with a great spirit, Lorgat added.
The Hall of Fame will be a legacy of the ICC Centenary with future inductions being done on a yearly basis.
The ICC did not give a figure as to how many will be inducted on from 2010 but 55 former players have been selected for 2009.
The 13 West Indians who have been selected include former all-rounder Sir Garfield Sobers, who once held the highest test score of 365 not out.
Sobers's world record of 365 not out which incidentally was his first test century, stood for 36 years before it was broken by Lara.
Sobers, who averaged over 57 runs an innings for his 8032 runs, also took 235 wickets at an average of 34.03.
The three W's Clyde Walcott, Sir Frank Worrell and Everton Weekes, all born in Barbados,  who were the mainstay of the West Indies middle order for almost 10 years together, are also included along with another great in Jamaican George Headley MBE (Member of the British Empire).
Headley, who was born in Panama, was taken to Jamaica to perfect his English by his father and became one of the greatest batsmen of his generation.  Although his career was interrupted by World War Two, Headley played test cricket until the grand old age of 45.
He will be remembered for being the first player to score centuries in both innings at Lord's, England.
One of the few batsmen to have a test average over 60, he died in Jamaica in 1983 at the age of 74.
Sir Vivian Richards, also known as the "Master Blaster" has been included for a productive career which saw him at one time holding the record for the most test runs by a West Indian, 8540.
Gordon Greenidge, who formed one of the greatest opening partnerships of the game with Desmond Haynes, is also included along with Andy Roberts, Malcolm Marshall, Michael Holding.
Roberts played test cricket from 1974 – 1983, taking 202 wickets in 47 test matches and will be remembered as the first player from Antigua to play test cricket.
Holding, of the Whispering Death fame, who played from 1975-1987 took 249 wickets in a 60-test career.
Rounding out the list of West Indians is the late great speedster  Marshall who played from 1978-1991. Marshall, who succumbed to colon cancer in 1999 at the relatively young age of 41, at one time held the record for the most test wickets- 376.
Marshall, in his peak also took two 11-wicket hauls against New Zealand in 1985 and India in 1989.
Missing from the list though are Lara, test crickets record holder for the highest individual score and the highest first class score, Walsh, who also once held the record for the most test wickets and was the first test bowler to claim 500 test wickets and Walsh's fast bowling partner  Ambrose.
The Inductees are (England):- Alan Knott, Alec Bedser, Brian Statham, Colin Cowdrey, David Gower, Dennis Compton, Derek Underwood, Frank Woolley, Fred Truman, Geoff Boycott, Graham Gooch, Harold Larwood, Ian Botham, Jack Hobbs, Jim Laker, Len Hutton, Peter May, Sydney Barnes, Tom Graveney, Wally Hammond, WG Grace and Wilfred Rhodes.
West Indies: – Frank Worrell, Everton Weekes, Clyde Walcott, Clive Lloyd, Rohan Kanhai, Lance Gibbs, Sir Garfield Sobers, Sir Vivian Richards, Andy Roberts, Michael Holding, Malcolm Marshall and Gordon Greenidge.
Australia:- Alan Border, Bill O'Reilly, Dennis Lillee, Sir Donald Bradman, Greg and Ian Chappell, Keith Miller, Neil Harvey, Ray Lindwall, Richie Benaud and Rod Marsh.
India: – Sunil Gavaskar, Kapil Dev and Bishen Bedi.
Pakistan: – Hanif Mohammad, Imran Khan and Javed Miandad.
South Africa:-Barry Richards and Graeme Pollock.
New Zeland:-Sir Richard Hadlee.
There were no inductees from Sri Lanka.
261.
Around the Web