– Richardson eyes Major League Soccer
Following Pele Football Club's enthralling 1-0 win over Sunburst Camptown in the final of the 19th Annual Kashif and Shangai football tournament on New Year's Day, former national captain Charles 'Lily' Pollard took the opportunity to soak up the accolades and at the same time express his interest in being the national coach.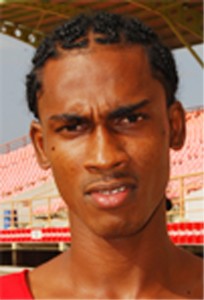 "I am one of the better players in the country who had never won a Kashif and Shangai tournament with a home grown team and to do so now with a team who had never done so before also, is definitely a tremendous achievement," he told Stabroek Sport in an exclusive interview.
Pele had never before won the championships in the 19 years the tournament has been staged.
However, on two occasions they had reached the finals of the marquee event losing to Topp XX and Milerock respectively.
"I must say thanks to Pele for accepting me to play for them. I am glad to know that my name will be written in the club's diary as one of the players who made the final 11 that won this tournament," Pollard added.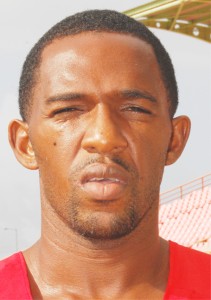 The talented defender, who also plays semi-professional football with AIA Caledonia in Trinidad and Tobago, had indicated during the staging of last year's Digicel Caribbean Championships (DCC), that at the end of that tournament, he would retire from international duties for Guyana.
"For me, winning this championships is the perfect New Year's gift. I am feeling fit while I still have the desire to continue playing at the semi-professional level, thus I am not giving up for now.
"I would like to play two more years on the semi- professional stage, work on my coaching certificate as I will proudly state that I want to be Guyana's next national coach."
Meanwhile, Pollard's team-mate the deadly Gregory 'Jackie Chan' Richardson, has set his eyes on playing in the Major League Soccer (MLS) stage this year.
"I have been training hard and keeping myself fit. Being a professional, it is only compulsory that I maintain a standard with my fitness. I am looking to go to another level where my game is concerned and that's the MLS in the USA.
No more Caribbean football for me, unless it is for Guyana.
"Whilst some would have said that I was playing for the most goals award, I want them to know that in my head, team comes first. There was a possibility of me getting there, but as fate would have it, it did not happen, but I am happy with the outcome and that's the team winning the tournament," said Richardson.
His captain, Dirk Archer, could not  his joyafter leading his team to a victory in the final, a feat never achieved by captains before him in the club's history.
"I am overjoyed at achieving this feat right now. For me, winning this tournament is like winning the FIFA World Cup for Guyana. This is a major tournament here in Guyana and Pele has never won it, even though we were in the finals on two occasions.
"We trained and played hard, whilst at the same time, executed our game plan. We knew they would have been coming at us from the opening whistle, but we were prepared for this and having scored early, many persons would have expected us to sit back and play defence, but we reversed it and continued to attack," said Archer.
Around the Web