The news that incumbent president of the Athletic Association of Guyana would not be seeking re-election when that body stages its annual general meeting today came as a complete surprise.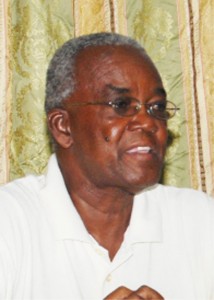 Blackmore's decision to step down from leading one of the country's most important national associations is in complete contrast to the position taken by some other association heads.
The philosophy of calling time on one's administrative career is not shared by other heads of   national sports associations.
Indeed many have to be voted (one can say booted) out of office as most opt for reigns as long as the PNC's 28 years.
A prime example is Guyana Football Federation  head Colin Klass who, in the face on an overwhelming rejection of his leadership by the national players he represents or purports to represent, continues to hold on to power.
And although Blackmore says his reasons for stepping down are personal, one gets the impression that his decision might have been fuelled by several factors.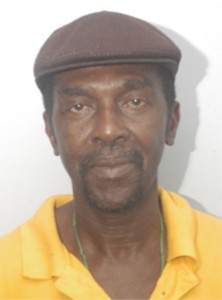 The lack of support by government, constant criticisms from the media, lack of a hard working executive and his recent exclusion from the Guyana Olympic Association (GOA) hierarchy are just some of the reasons why Blackmore might have been tempted to pass the mantle onto another.
"I think that athletics is not making the kind of progress I would like it to make," he says candidly.
And he is right, for in the past Guyana produced a number of athletes who performed outstandingly on the regional and international scene.
Athletes like James Wren Gilkes, Raefield `Pepe' Beaton, June Marcia Griffith, Jennifer Innis, Thomas Bowman, the late Elton Jefford, Oslen Barr, Marian Burnett, Clifton Schultz and Myrna Fawcett have represented this country with distinction in the past.
But lack of facilities and inadequate funding has managed to stifle progress the good intentions of the athletics fraternity notwithstanding.
Blackmore admits that he has been frustrated by the fact that the country does not possess a synthetic track.
He gave as an example neighbouring Trinidad and Tobago pointing out that they "have a wealth of stadia some of which are underutilized."
Blackmore said he is frequently teased about the fact that Guyana does not possess such facilities and said a famous line which was oft repeated was," Why don't we give `Blackie' Manny Ramjohn."
Every week there is a meet in Trinidad Blackmore says but pointed out that those meets are run not by the National Amateur Athletics Association of Trinidad and Tobago, but by the various clubs.
"This thing has to be looked at from a macro level people look at this thing in isolation," he said.
BAD PRESS
One gets the impression that Blackmore feels that he has served Guyana's athletics well and is not going to stomach the bad publicity he has been receiving from the media any longer.
He pointed out though that most of the negative reports are coming from one area.
"The criticisms are coming from one group of people who seem to be getting support from a section of the media."
Blackmore questioned whether the athletes in Berbice and Linden did not have grouses only the athletes in Georgetown.
He warned that the new executive would not have it easy…"From Monday the hard work begins"
Blackmore said attempting to make a success sport of athletics would demand a lot of work, honesty, sincerity and co-operation.
He pointed out that frequently athletes call for more competitions then fail to show up.
"The clubs don't bring the athletes," he said.
For today's elections Blackmore has received nominations for two positions.
He is one of eight nominees to contest the post of vice president and one of two nominees for the post of secretary.
Even if he is defeated in both of those categories, which seem unlikely, Blackmore would not be lost entirely to athletics.
He is a member of South American Athletic Confed-eration and last year was elected a vice president of the Pan American Athletics Commission.
Coach Diallo Jamal Shabazz of the Guyana Road Runners club feels that Blackmore is still needed in Guyana's athletics suggesting that Blackmore would be needed until the new president found his feet.
"Blackmore was an honest president, not corrupt," says Shabazz.
"Due to his standing firm on rules he has become very unpopular among certain sections of the athletics fraternity.
"If Claude Blackmore is nominated for any post he would receive the votes from the Guyana Road Runners Club," Shabazz added.
Shabazz said the new president would need to be guided for at least two years and there was no one more suitable in that capacity than Blackmore who served previously as secretary.
Shabazz who says he has over 40 years service as an athlete, coach and administrator, blames some executive members for the state of athletics in Guyana.
"A tree is only as strong as its roots," he said adding that only four persons presently around the athletics fraternity could say that  they have done much for the development of the sport and that Blackmore was one of them.
For today's elections which will be held at the Thomas Lands YMCA building from 10.30am, Assistant Superintendent of Police, Colin Boyce, is almost assured of the presidency of the association as he is the only nominee.
The nominees for the post of vice president, however, are Leslie Romalho, Cornel Rose, Mark Scott, Branford Burke, Brian Bradshaw, Hugh Denbow,  Blackmore and Robert Chisholm.
Blackmore and Rose are the two nominees for the post of general secretary while incumbent Franz Welch is the lone nominee for the post of treasurer.
The post of assistant secretary/treasurer will be a straight fight between Pamela Phillips and Debbie Hopkinson.
Those contesting for positions of council members are Lyndon Wilson, Mayfield Taylor-Trim, Wendy Dories, Diallo Jamal Shabazz, Robert Chisholm, Wanda Richmond, Rolston Retimiah, Faye Naughton, Keith Campbell, Anson Ambrose, Keith Smith, Keith French,  Shirley Hooper, Paula Perreira, Cornel Rose,  Mark Scott, Petal Lashley, Yvonne October and Leslie Blacks.
Around the Web