The West Indies Cricket Board (WICB) has the development of cricket in the region high on its agenda and plans to pump some US$4M towards its developmental drive over the next four years.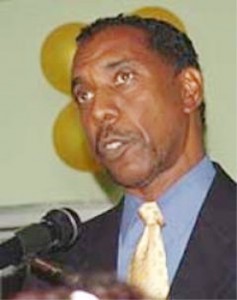 This was disclosed on Monday at a media workshop held at Buddy's International Hotel, Providence.
Out of the US$4M, US$1.4M has been identified to fund the Center of Excellence while another US$1.3M has been allocated for the development of players and campuses, the hosting of workshops and retreats, the introduction of drug testing and the anti-corruption arm and to fund women's cricket.
The WICB also plans to take cricket to public schools through the "Chance to Shine Programme."
According to Dr. Peters the aim of this programme is to discover and train some 100,000 cricketers over the next six years.
And the use of prohibited drugs continues to plague professional sports and West Indies cricket is not an exception.
Only three months ago a member of the Stanford Superstars 20/20 squad was forced out after testing positive for a banned substance.
WICB vice president Whycliffe "Dave" Cameron said the board will soon be working along with the International Cricket Council (ICC)/World Anti Doping Association (WADA) to implement the mandatory drug tests.
And, Dr. Peters pointed out that the WICB alone could not enhance cricket in the region.
He disclosed that regional government and the private sector have to become partners with the WICB.
Dr. Peters said the regional governments have taken the first step towards such a partnership with the governments of Guyana, Dominica and St. Kitts, showing an interest in having territorial academies set up in their respective countries.
This, he said, was most welcome adding that funding for the coaching staff and financing other needs of the proposed campuses will be encompassed in their respective partnerships.
Trinidad and Tobago and Antigua and Barbuda according to Peters have also shown an interest in having campuses set up there.
And Cameron, questioned why the names of West Indies players who infringed the code were not released, said that there was no policy for this.
He said a broadening of the policy which is prevalent in other sporting disciplines whereby dope cheats are exposed, will be looked at shortly.
Around the Web