President of the Guyana Cycling Federation (GCF) Hector Edwards is calling on the two clubs involved in the clash of cycling events set for Sunday to come to a compromise in the interest of the sport.  Roraima Bikers Club plans to stage the Tony Chung Auto Sales sponsored 40-mile road race this Sunday.  On the same day Carlton Wheelers Cycle Club will be running off their annual Mashramani race.
In an invited comment Edwards yesterday told Stabroek Sports that he saw no problem having two races held in one day.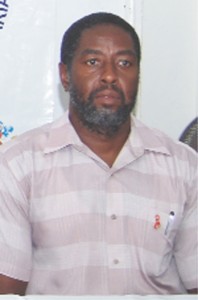 "I spoke to the racing committee chairman of the GCF and asked her to see how best the matter can be resolved and she told me, which I have agreed to, is for the clubs involved to decide what should be done," said Edwards.
According to the Guyana racing Commiteee permission was given to Roraima Bikers Club (RBC)  to host the George 'Boy Blue' Cumberbatch Memorial event which will be held in the National Park Saturday.
However, the committee wrote RBC informing them that permission had not been granted for the Tony Chung Auto Sales road race the following day.
The RBC event is scheduled to pedal off from the Ruimveldt Arch, proceeding to the Linden/Soesdyke junction and back while the CWCC event will pedal off from the Demerara Harbour Bridge to Bushy Park and back.
According to Edwards, national cycling coach Hassan Mohammed did commit last year towards running off two races on February 7 and 8 but having heard that RBC would like to host the George 'Boy Blue' Cumberbatch Memorial on the February 7  opted to reschedule his race.
"Mohammed did state that the race that is being held on the 7th is an annual one, held in memory of one of our leading cyclists of yesteryear. And with that in mind, he rescheduled his race for that day to make way for the memorial event to be held.
"With regards to the Tony Chung Auto Sales race on the 8th, that race was to be held on February 1, but due to unforeseen circumstances, RBC rescheduled the event to one week later, hence the clash," said Edwards.
"If I were to impose myself on this issue, it would have serious complications in the future. Therefore I asked the racing committee of the GCF to look into the matter. But having said such, I am of the view that two races can be held on the same day, as such was done before," Edwards stated, making reference to the annual three-stage Independence cycle road race, as well as the now annual five-stage event.
Edwards further stated, "The GCF racing committee has the authority to decide which race to sanction or not. Very seldom have they been confronted with such a dilemma and as I stated before, only the clubs can decide on this issue, but as far as I see it, both races can be held on the same day."
Around the Web