The newly-elected body of the Georgetown Cricket Association (GCA) is forging ahead with its plans for the development of cricket.
According to a release from the GCA, at a symposium held last Sunday under the theme "Developing Quality Players", a number of ideas were suggested as to how cricket could go forward.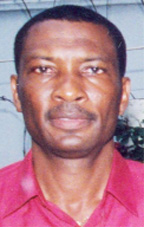 Present at the meeting, which was chaired by chairman of its Cricket Development Committee Neil Barry, were members of the various clubs along with former Guyana players Roger and Mark Harper.
According to the release, the participants were satisfied with the competitions being run off by the GCA especially those for the longer version of the game, which, they claimed was the only way players could establish their creditability and be selected on the grounds of merit.
The participants also applauded the use of bonus points for various achievements.
Meanwhile, the GCA has committed itself to  continuing with the staging of seminars, clinics and workshops for players, coaches and groundsmen.
In addition, the GCA has planned a two day workshop starting this afternoon at the Demerara Cricket Club (DCC) where emphasis will be placed on coaches and team captains and organizing and managing net sessions.
The workshop, which ends tomorrow, will be conducted by the Harper brothers.
The GCA said it intends to host another workshop next weekend where emphasis will be placed on scoring and the work of the statistician.

The GCA said it has already worked out a plan to host summer and youth camps and the development of women's cricket was also high on the agenda.
The GCA also discussed updating players' profiles and statistics on the GCA's data system and this project started back in 2007.
The participants supported the notion that there should be follow up on all of the seminars so as to keep the players abreast of the development of cricket locally, regionally and internationally. (Ravendra Kishore)
Around the Web