The Flying Ace Cycle Club of Berbice will run off a 40-mile road race for schoolboys, juniors, females and BMX riders on Sunday.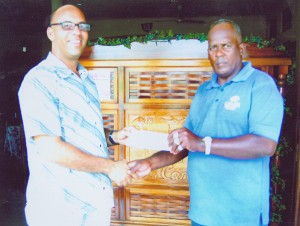 The race will be open to club members and cyclists in Berbice only and will start from the Skeldon Estate at 9am proceed to the Number 62 Toll Station and end at A. Ally and Sons Corriverton branch.
The race is being sponsored by A. Ally and Sons, Ameer Baksh and H. Nauth and Sons.
Meanwhile the club held its annual general meeting on February 10 and John Lewis was elected president with Mursalene Bacchus, Ganesh Singh and Rhonda Russell the first second and third vice presidents.
Margaret Kuma is the secretary while Randolph Roberts will double as treasurer and public relations officer. The captain of the club is Neil Reece while Faizal Ally, Floyd Joseph, and Phillip Arokium are the committee members. The patron is Errol Alphonso.
Around the Web