-Michelle John qualifies for National Collegiate Championships
National table tennis player Paul David, former Caribbean men's singles champion Sydney Christophe and Caribbean junior girls champion Michelle John posted important career wins over the weekend in the USA.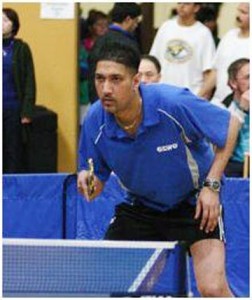 David was in fine form last Sunday completing a rare routing of the field to secure an important win in the New Jersey Westfield Open table tennis competition.
In the final David produced a powerful display of forehand counter-looping to breeze past past US Olympian Tahl Leibovitz 4-1 and take the top prize.
Leibovitz, who had won the Eastern Region Collegiate Singles tournament a day earlier, could not find his rhythm losing to David who looked  invincible on the day.
David progressed to the final after gaining a walkover  from Christophe who had earlier won the 2350 event.
Leibovitz had a much tougher game against Sean `Milky' Embleton barely scraping home 4-2 in an action-packed match.
Christophe received some consolation in the second highest event of the tournament by stopping Russian player Igor Shulkin 3-0 in the final to bring his tally of 2350 titles to four in eight months.
Meanwhile, John qualified for the National Collegiate singles chamionships by finishing first for her school, Lindenwood University in the Association of College Union's International (ACUI) Region 11 table tennis championships on Saturday.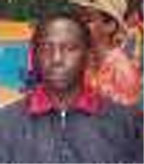 She will be joined in the national women's bracket by teammate Aisha Foster who came in third.
The national tournament will take place on April 3-5 in Rochester, Minnesota.
Comments

The inaugural Magnum 'Tek Charge and Win', Futsal Christmas Classic was officially launched yesterday at the Windjammer International Hotel and Cuisine, Queen Street, Kitty.

TAROUBA, Trinidad, CMC – Guyana Jaguars captain Leon Johnson hit a sparkling, fifth first-class hundred to put the current leaders and reigning three-time champions into the early ascendancy against Trinidad & Tobago Red Force in the Regional 4-Day Championship on Thursday.

If you are a fan of chiseled physiques, then the place to be this evening is the Theatre Guild in Parade Street, Kingston.

Turfites get ready, the 'Sport of Kings' returns to the Alness Turf Club tomorrow for a grand one-day meeting.
The Playoff Round of the Guyana Amateur Basketball Federation (GABF) 2017 'Road to Mecca' tournament bounces off today at the Cliff Anderson Sports Hall, Homestretch Avenue.