-Michelle John qualifies for National Collegiate Championships
National table tennis player Paul David, former Caribbean men's singles champion Sydney Christophe and Caribbean junior girls champion Michelle John posted important career wins over the weekend in the USA.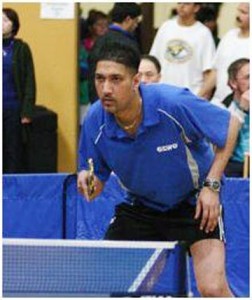 David was in fine form last Sunday completing a rare routing of the field to secure an important win in the New Jersey Westfield Open table tennis competition.
In the final David produced a powerful display of forehand counter-looping to breeze past past US Olympian Tahl Leibovitz 4-1 and take the top prize.
Leibovitz, who had won the Eastern Region Collegiate Singles tournament a day earlier, could not find his rhythm losing to David who looked  invincible on the day.
David progressed to the final after gaining a walkover  from Christophe who had earlier won the 2350 event.
Leibovitz had a much tougher game against Sean `Milky' Embleton barely scraping home 4-2 in an action-packed match.
Christophe received some consolation in the second highest event of the tournament by stopping Russian player Igor Shulkin 3-0 in the final to bring his tally of 2350 titles to four in eight months.
Meanwhile, John qualified for the National Collegiate singles chamionships by finishing first for her school, Lindenwood University in the Association of College Union's International (ACUI) Region 11 table tennis championships on Saturday.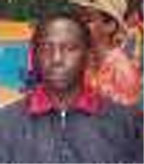 She will be joined in the national women's bracket by teammate Aisha Foster who came in third.
The national tournament will take place on April 3-5 in Rochester, Minnesota.
Comments

A call by acting President Moses Nagamootoo urging the Commonwealth Federation to unite through sports was made yesterday at Olympic House (Liliendaal) during his keynote address at the Commonwealth Games Federation (CGF) meeting of the Americas and the Caribbean.

By Noelle Smith If he could get one wish granted immediately it would be for the playing fields and various sporting arenas across the country to be in proper condition.

In an extraordinary display of speed, grit and stamina, Team Coco's Jamal John emerged winner of the grueling 80-mile Victor Macedo Memorial road race yesterday.

Essequibo remained at the top of the points table after completing an exciting three – wicket victory over Georgetown in fourth-round action of the Guyana Cricket Board/Jaguars three – day franchise league at the Tuschen Sports Club ground, East Bank Essequibo, yesterday.

The aspirations of the petite, 23-year-old national and regional squash champion, Mary Fung-A-Fat, was to simply live a childhood dream of 'going pro.' On September 18, Mary participated in her debut match as a full-time pro at the 2017 Nash Cup tournament in London, Ontario, Canada where she gave a solid account of herself despite dropping her match against her English counterpart.