-Michelle John qualifies for National Collegiate Championships
National table tennis player Paul David, former Caribbean men's singles champion Sydney Christophe and Caribbean junior girls champion Michelle John posted important career wins over the weekend in the USA.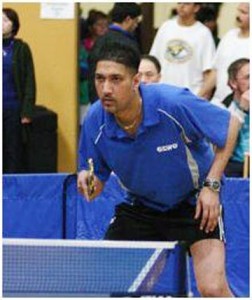 David was in fine form last Sunday completing a rare routing of the field to secure an important win in the New Jersey Westfield Open table tennis competition.
In the final David produced a powerful display of forehand counter-looping to breeze past past US Olympian Tahl Leibovitz 4-1 and take the top prize.
Leibovitz, who had won the Eastern Region Collegiate Singles tournament a day earlier, could not find his rhythm losing to David who looked  invincible on the day.
David progressed to the final after gaining a walkover  from Christophe who had earlier won the 2350 event.
Leibovitz had a much tougher game against Sean `Milky' Embleton barely scraping home 4-2 in an action-packed match.
Christophe received some consolation in the second highest event of the tournament by stopping Russian player Igor Shulkin 3-0 in the final to bring his tally of 2350 titles to four in eight months.
Meanwhile, John qualified for the National Collegiate singles chamionships by finishing first for her school, Lindenwood University in the Association of College Union's International (ACUI) Region 11 table tennis championships on Saturday.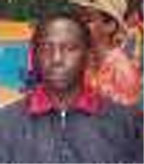 She will be joined in the national women's bracket by teammate Aisha Foster who came in third.
The national tournament will take place on April 3-5 in Rochester, Minnesota.
Comments

Ladies and gentlemen it's Showtime. All of the boxers on the six-fight 'Bad Blood' (Sangre Malo) card scheduled for tonight at the Cliff Anderson Sports Hall cleared their final hurdle yesterday by making weight in their respective weight classes.

Stumps on day two of Guyana's Jaguar's final round clash against the Trinidad and Tobago Red Force ended on a bittersweet note for young sensation, Sherfane Rutherford who fell agonizingly short of his maiden first-class century at the Guyana National Stadium, Providence yesterday.

LONDON, CMC – Under-fire West Indies Under-19s and their embattled captain, Emmanuel Stewart, have found backing from the historic Marylebone Cricket Club, in the controversial 'obstructing the field' dismissal of South African opener Jiveshan Pillay, during their ICC Youth World Cup match last Wednesday.

BRIDGETOWN, Barbados, Jan 19, CMC – Barbados Pride pace quartet of Chemar Holder, Keon Harding, Justin Greaves and Dominic Drakes brought to life a pedestrian day with hostile bowling in the final hour to put Jamaica Scorpions on the back-foot in the Regional 4-Day Championship on Friday here.

BASSETERRE, St Kitts, CMC – Devon Smith's bid at history proved anticlamatic when he suffered the indiginity of a one-ball 'duck' on the opening day of Windward Islands Volcanoes' final round match against Leeward Islands Hurricanes here Thursday.