– McPherson

It's just over a week since Guyana sent in its bid to host the Caribbean Basketball Confederation (CBC) Championships and to date there is no word as yet, says president of the Guyana Amateur Basketball  Federation (GABF) retired Col. Godwin McPherson.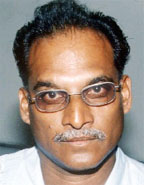 According to reports reaching Stabroek Sport, Guyana is the only country to have sent in a bid to host the male and female championships while the British Virgin Islands (BVI) has shown an interest in hosting the female championships only.
However,  McPherson  said his organization was quite confident about the tournament coming back to the place where it all started in 1981 especially since it would be more economical for the participating countries and the CBC to have the tournament played in one country.
The hosting requirements for the championships are steep but the Government of Guyana, through Director of Sports, Neil Kumar and the National Sports Commission (NSC), has given a full commitment to the GABF  that once given the green light, they will ensure  that the games are successful.
Kumar has confidently declared that Guyana is no stranger when it comes to hosting big international events, recalling the 2007  ICC Cricket World Cup when Guyana hosted several  matches during the Super Eight part of the tournament and the infrastructure which they had put in place for the ICC World Cup.
In addition, Kumar also mentioned the hosting of CARIFESTA which saw participation from almost all of the Caribbean  countries. GABF has begun preparing for the tournament and will soon be  identifying players for possible selection to the national team  upon the conclusion of the Next Level Entertainment (NLE) tournament which will feature the country's top 16 clubs and which start March 5.
Around the Web