Courts Pacesetters defeated Dyna's Ravens 72-64 to win the Georgetown Amateur Basketball Association (GABA) first division league title on Saturday at the outdoor Burnham Basketball Court.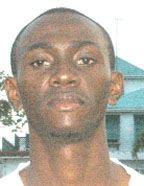 Ravens had played undefeated throughout the season while Pacesetters had suffered a defeat to Pepsi Sonics.
The game was regarded as a final since both teams needed to win the game to become the league champions according to the rules of the International Basketball Federation (FIBA).
Royston Siland topscored with 17 points while Stephon Gillis, 15, John Fraser, 12, and Travis Burnette and Naylon Loncke 11 points each were the major contributors for Pacesetters.
Ryan Gullen, 16, Kevin Lawrence, 13 and Ryan Stepheny, 11 were the principal scorers for Ravens.
Courts Pacesetters coach, Bobby Cadogan, in an invited comment, thanked his team for their attitude Saturday night and throughout the tournament.
Cadogan suggested that both teams had shown that Georgetown teams were well prepared for the upcoming Next Level tournament which was a clear warning to their Linden counterparts.
"The game was well played, the officiating was good, the attendance was good and with that my team delivered well. I think it shows that the Georgetown teams going in to this year's Next Level tournament where we are the defending champions, will certainly be the strongest," Codagon declared.
With the win, the Courts-sponsored team has made a clean sweep of the GABA league after winning the Third Division title two weeks ago.
Around the Web