Smallbore captain of the Guyana National Rifle Association (GNRA) Dale Hing won last Sunday's first Practical Pistol competition organized by the section for 2009 at the Timehri Ranges.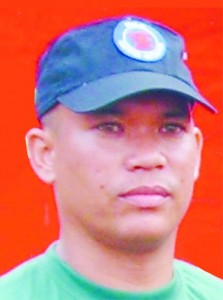 In second position was James Singh while Ryan Mc Kinnon, Johan DaSilva and Murtland Smith occupied the other positions.
In typical Timehri weather consisting of little sunshine coupled with heavy downpours, the competition was shot in two stages.
In stage one, Singh was bang on target finishing first with a hit factor of 2.88 (total points divided by time to complete stage).
In second position was Hing followed by McKinnon with hit
factors of 2.75 and 2.56 respectively.
In the second stage (falling plates) competitors were tasked with hitting down four falling plates and two poppers spaced at approximately 20 metres range.
Again time was the deciding factor and at the end of this stage Hing came out on top as the quickest and most accurate shooter on show.
He was followed by McKinnon and Singh in second and third place respectively.
Around the Web