By Rawle Toney
The Linden Foundation Secondary School (LFS) narrowly defeated New Silver City Secondary (NSS) 45-41 to book a place in today's semi-finals when the Ministry of Culture, Youth and Sport sponsored Inter-School Basketball Tournament continued at the Mackenzie Sports Club hard court in Linden.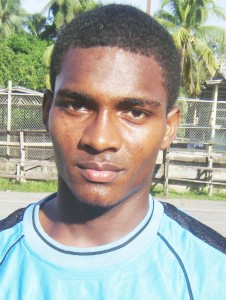 Playing in front of a festive audience the LFS team, coached by national point guard Steve Neils Jr. came out looking more purposeful on the court compared to the Linden Foundation side.
Linden Foundation's point guard Aba Mohammed kept his school in control of the game and to a 21-20 lead at half time.
In the second half, Neils Jr., drafted several plays which saw New Silver City taking a slim lead at one point but though the Linden Foundation team was a bit disorganized they were able to fully utilize their skill advantage to hold on to the win.
Mohammed had a game high 22 points while Geoffrey La Rose scored 11. For New Silver City, Pollydore shot 17 points and team mate Linell Warden 10 points.
Meanwhile, Linden Technical Institute came out victorious by virtue of a walk-over since their opponents Linden School of Excellence failed to show up.
Linden Foundation will clash with Mackenzie High School in the second game of today's semifinals while the opening clash will see Linden Technical Institute (LTI) facing Christiansburg Wismar Secondary from 2:30 pm.
Around the Web