By Rawle Toney
Guyana's bid to host the Caribbean Basketball Con-federation (CBC) championships has to be followed up with  a letter of commitment signed by the Guyana Amateur Basketball Federa-tion (GABF) and the Government of Guyana or the National Olympic Commit-tee.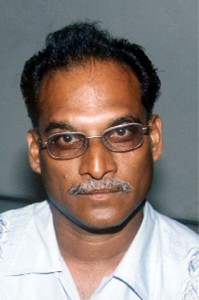 And the deadline for the 'letter of commitment' to the CBC is March 9 but to date the document has not materialized.
Director of Sport Neil Kumar met with GABF president Godwin McPherson yesterday morning and he asked that an outline of the budget be prepared.
"I met with Mr. McPherson this morning (yesterday) and we had our discussions and I asked him to do a budget so we can see how much it will cost us. I just can't sign on to something and not know how much money we well need to spend," said Kumar.
He added that he and McPherson are scheduled to meet on Monday, the day of the deadline for the 'letter of commitment' to  be signed and returned to the CBC.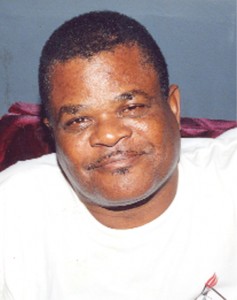 When contacted, McPherson confirmed that the two parties had met and just added that negotiations are continuing. It was not disclosed by the longstanding GABF boss if they would meet the  deadline or not.
However Kumar reiterated that the decision to  help GABF to host the event is still firm but there is need for some concrete paperwork as it relates to costs.
Guyana submitted its bid to host the CBC championship on February 18 and when contacted president of the CBC Usie Richards informed Stabroek Sport that the local federation was not the only country to do so. However, he did not disclose who were the other bidders.
McPherson had stated recently that Guyana would not participate if the games were to be held in any US territory. This, he said, was to avoid the local players facing any possibility of having their visa applications turned down by the US Embassy.
In 2007, when the championships were held in Puerto Rico, a number  of local players were denied visas which resulted in Guyana being represented by an overseas-based Guyanese team. That team finished in a disappointing eighth place while the women's team who had finished in third place was later disqualified.
Guyana's first participation in the CBC tournament in 1981 saw them finishing third in the men's category. In 1994, the men's team finished second and the women's team fifth.
The women's team of 1996 claimed championship honours when the games were held in Trinidad and Tobago while the men's team finished a creditable third.
In 2000 when the championships were held in Barbados, Guyana returned after a four-year absence from the tournament with only a male team which finished third. Guyana first hosted the games in 1981, then in 1988 and 1994 and played host to the junior CBC championship in 1998.
Around the Web