The fairy-tale comeback of Guyanese Nicolette Fernandes ended in the semi-finals of the Forexx Eindhoven Open yesterday in The Netherlands.
Fernandes lost to 19-year old Victoria Lust who won a close encounter 10-12, 11-5, 14-12, 11-8.
Lust will face 32-year-old Annelize Naude' in today's new WISPA Tour 4 final.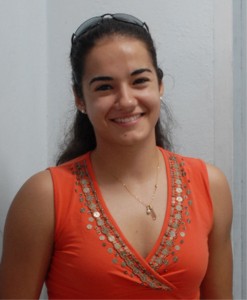 Earlier, the 25 year-old Guyanese had produced a stunning upset to reach the semi-finals stopping Celia Allamargot of France.
Fernandes came from two sets to one down to triumph 11-9 in the fifth and decisive game in her first tournament since April 2007.
Earlier Fernandes had to defeat Dutch junior player Cigany Sillevis in order to qualify for the main draw where she then ousted sixth seed Anna –Carin Forstadius of Sweden 12-10, 11-5, 11-7 before besting Allamargot 6-11, 14-12, 4-11, 11-6, and 11-9 in the quarter-finals.
Around the Web