By Rawle Toney
Minister of Sport, Dr Frank Anthony is critical of persons and businesses who are often unenthusiastic to come to the assistance of sports and its development in Guyana. "Sports is a serious business and should not be treated lightly. It's far more than what people seem to be seeing when they are reluctant to help develop the sport."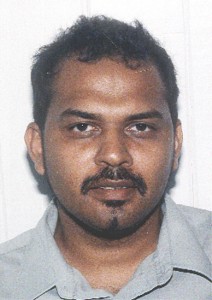 "They think that it's giving to charity, but it's not since the rewards are great if only they can invest," he said. Dr Anthony was addressing players of the Alpha United Football Club who are preparing for this weekend's Caribbean Football Union (CFU) Club Championship.
"Football is a sport which is often overlooked by the business sector in Guyana, but if only they can pay more attention to the FIFA World Cup which demonstrates the power that sports holds economically and socially," Dr Anthony said.
He noted: "The FIFA World Cup when it is being played, is viewed around the world more than any other event and you can imagine the returns the sponsors are having at sponsoring the event." He  also recalled that recently football was the first sport to full the National Stadium at Providence and pointed out that it was local players who did it.
"If only businesses could capitalize on this and run with it, sports in this country could go a far way," he said.
And apart from direct lucrative returns,  businesses could benefit indirectly through sports tourism, Dr Anthony added.
He pointed out that once people started investing in sports, the benefits would trickle down to the many hotels in Guyana, but if people don't invest then international teams wouldn't come to fill the hotels and to give the small man a chance to make some money.
He also emphasized that  it was time for people to seriously change their thinking that sports was just a recreational activity.
Around the Web