– 16 teams billed to participate
Some sixteen East Coast Demerara teams from Liliendaal to Abary are expected to do battle this weekend in the East Coast Cricket Board (ECCB) Under-19 limited overs competition.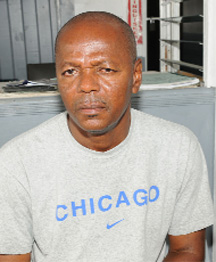 The competition which bowls off on March 28 will see the teams doing battle in a round robin format over three weekends, culminating in the semi-finals and finals on April 11 and 12 respectively.
The competition, according to ECCB assistant secretary Raymond Barton, is being held to select a team that will participate in the inter-association cricket competition. At the end of this competition a team will be selected to represent Demerara in the annual Under-19 inter-county competition that is scheduled to start on April 16.
Barton who is also the ECCB competitions committee secretary added that the initial competition will see him, a selector on the Demerara Cricket Board, keeping a keen lookout for talent as well as consistency among the players in order to select the best team for the inter-association competition.
"Based on their performance in the inter-association competition they (the players) will become eligible for selection to the Demerara squad," Barton said.
The competition has the blessings of Demerara Cricket Board president Bissoondial Singh who is also president of the ECCB, according to Barton.
Meanwhile when it comes to the grounds where the round robin competition will be played, Barton did not identify any specific one but acknowledged that almost all the grounds on the East Coast are in pristine condition. The preparation of the grounds is also in order and they do not expect any difficulty in that regard,  Barton stated.
In addition, Barton said that if  more than four teams should qualify for the semi-finals in the competition, the net run rate of the teams will be noted and the team with the lowest run rate will be eliminated.
Meanwhile, Barton is putting out a call to teams or persons who wish to take part in the competition to contact him on telephone numbers 220-1636 or 626-0223.
Around the Web