-says Director of Sports, Neil Kumar
`Her love for sports encouraged many a competitive rivalry in and out the party'
The late president of the Co-operative Republic of Guyana, Janet Jagan preached keeping fit and was responsible for private swimming pools to be made available to local swimmers according to Director of Sports, Neil Kumar.
"The late president Janet Jagan was the one, when approached by the Guyana Amateur Swimming Association (GASSA) in the 1990's, who made available numerous private pools," Kumar said in an interview with this newspaper on Saturday.
According to Kumar, Jagan was a staunch believer in fitness and during the late 1960's when he first came into contact with her she was involved in lots of walking and swimming.
"Her love of sports encouraged many a competitive rivalry in and out of the party," said Kumar.
"You must always keep and stay fit," Kumar said was her sporting motto.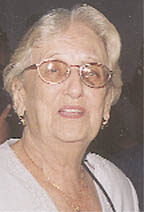 Kumar said sports was preached at the level of the youth arm of the People's Progressive Party, the Progressive Youth Organization (PYO) by the late Mrs. Jagan.
Kumar, a one time sports secretary of the PYO organization, recalled that as a result, the inter-group competition was born which grew into an inter-district competition, an inter-region and eventually an inter-county competition in many sporting disciplines.
Kumar said the field of female sports was an area where the late Mrs. Jagan really pushed as she always stated that sports was not an all male encounter and would be a frequent spectator at circle tennis matches.
Kumar recalled that when he began work at the New Guyana Company Ltd, which publishes The Mirror newspaper, as a proof reader in 1976,
Mrs. Jagan was so keen on having sports incorporated with work that she pressed for competitions to be held within the newspaper.
Thus began what Kumar called the "sporting drive" within the newspaper and there were frequent dominoes competitions held.
This, Kumar said, led to regular dominoes competitions among the print media namely the Stabroek News, the Guyana Chronicle and the Mirror Newspaper.
"She made me a journalist by encouraging me to start writing a sports column in the Mirror Newspaper (Sports by Neil)", Kumar noted adding that this led to him be elevated to a reporter in 1978.
According to Kumar when the PPP returned to power in 1992 the party was approached by  swimming coach Stephanie Fraser with the aim of revitalizing swimming and without any hesitation Mrs. Jagan agreed. The first pool to be made available was the Castellani Pool which, according to Kumar, was only used by former presidents.
This was followed by the Colgrain Pool and a call from her to open up the estate pools was done.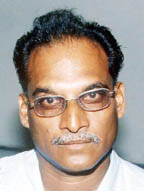 Kumar stated that Mrs. Jagan took it upon her self to ensure that the Mackenzie Sports Club and the Watooka pools were made available to the public.
Kumar said what he is disappointed about is that "Comrade Janet" did not live to see the "Sports Policy" come to fruition as she had a keen eye on this document and had tried in whatever way she could to assist in its completion.
This document, he said, should be tabled in the National Assembly before the end of this year.
"She was a very sports minded person", Kumar said adding that Mrs. Jagan was the person behind Minister of Culture, Youth and Sports Dr Frank Anthony's drive for a healthy lifestyle in sports.
Around the Web