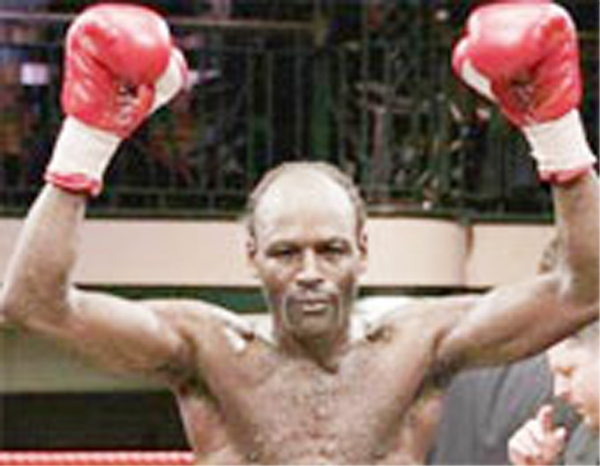 By Rawle Toney
On April 25 national Middleweight champion and world renowned Howard "Battersea Bomber" Eastman will match gloves with Lennox "Too Sharp" Allen at the Cliff Anderson Sports Hall for the vacant super middleweight title of Guyana.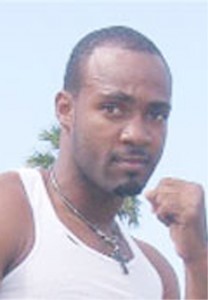 Since returning to these shores Eastman has made his presence felt in the sport when he defeated "Deadly" Denny Dalton to claim the national Middleweight title last July.
Three months later he successfully defended his title against Guyana's first World Champion Andrew `Sixhead' Lewis by a split decision at the Guyana National Stadium at Providence.
His most recent fight was against Leon "The Lion" Gilkes where he gained a unanimous decision.
After gaining three wins out of his last three fights the Guyana Boxing Board of Control (GBBC) was hard pressed to find an opponent to challenge Eastman's reign which has certainly been the spark that boxing in Guyana needed.
Immediately the name Lennox `Too Sharp' Allen came up and boxing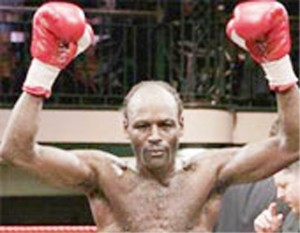 enthusiasts all over were clamouring to see the fighter who is touted to be Guyana's next world champion to face Eastman.
Allen has only nine fights as a professional but the way he burst onto the local scene left many fans of the sport amazed. Five out of his nine fights finished with his opponents falling to the canvas. His last fight on home soil was against Rafael Romero of the Dominican Republic whom he floored in the first round.
In an exclusive interview with Stabroek Sports, the 39-year-old Eastman whose professional records stands at 51 fights, 45 wins (35 knockouts) and six losses, said that age will play a major factor in his bout against Allen although he is of the opinion that his experience will give him a distinct advantage over the 24-year-old Allen.
The fight is scheduled for 12 rounds, a distance the young Allen has never gone but, according to Eastman, this should not be used to measure the outcome of the fight since Allen is young and should have much more energy.
"I'm an old guy now and I have sparred with Allen before. I think he is a remarkable fighter for his age and certainly a world champion in the making," said Eastman.
"I don't think that you can judge a fight because the fighter has never gone the distance before because, like in my case, I'm old now, he's much younger and will have more energy than me, but it's going to be a good fight," Eastman added.
The winner of the fight will face Lewis a move which was questioned by reporters at a press conference held by the GBBC recently.
It was argued that Lewis had already lost to Eastman and it would be unfair for the winner of the Eastman/Allen bout go back to fight him again.
But Eastman showed his true colours and his knowledge of the sport and said that boxing was a business and since Lewis still has a large following many of whom felt that Lewis was robbed in his fight against Eastman.
"The move is the economics of the sport that people like you [journalists] can't see. Boxing is a serious business and right now people want to see more boxing. I don't have a problem with it because I totally understand."
"Sixhead still has a large following and if they think that he won the fight against me, the board has a right honour their cry. Every fighter has the right to a rematch. Take me, for example, I thought I won the fight against Bernard Hopkins, so it's a good move and I'm always up for the challenge," said the `Battersea Bomber.'
The purse for the "The Big Show Down" is $1.8M and is being made possible by S and S promotions and the GBBC.
Around the Web