Says Marlon Munroe
After witnessing the Guyana Cricket Board (GCB) first round four-day Inter County match between Demerara and Essequibo at the Anna Regina Community Centre ground it is safe to say that some of the cream of the country's cricketers are ill prepared for the task of taking Guyana's cricket out of its current doldrums.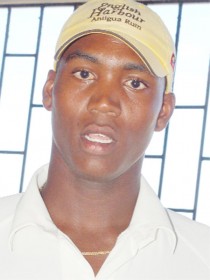 Earlier this year Guyana finished in the cellar position after suffering humiliating outright defeats to regional minnows Windward Islands and the Combined Campuses and Colleges (CCC) in the West Indies Cricket Board (WICB) four-day tournament.
The team 12 points came from drawn encounters and in one case first innings points.
Wicketkeeper Derwin Christian set an unflattering record of seven ducks, with six of those in successive innings.
To his credit though, he also scored a century of which there were only three the other century makers being Royston Crandon and Narsingh Deonarine.
After four straight losses Guyana sacked long-serving coach Albert Smith replacing him with Rabindranauth Seeram, a former national middle order batsman.
There was marginal improvement especially in the batting department although the team's fortunes remained largely the same.
Finally, in a bold move to salvage something from the season, the GCB selectors dropped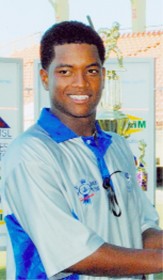 West Indies players Sewnarine Chattergoon and Leon Johnson along with Christian and others paving the way for the introduction of some new blood.
There have been many opinions expressed as to what were or might have been the reasons for the rapid decline of what was once a regional cricket superpower.
There were consultations on cricket reform and earlier this month the GCB rolled out its developmental plan in an effort to halt the decline and start the climb back up the ladder of regional respectability.
Last week at Anna Regina, the home team once again meekly surrendered a strong position on the penultimate day to lose the game by 40 runs.
Essequibo's chance of winning went abegging when 19-year-old Delon Heyliger, after playing responsibly for 81 in the first innings, flashed at a wide delivery from Christopher Barnwell and was caught behind for 29 in the second as Essequibo chased a gettable score.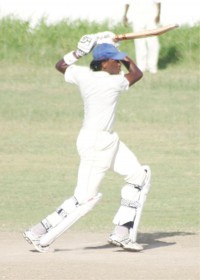 Heyliger and opener Norman Fredericks, who scored a valiant 60 in the second innings, had already done the hard work of consolidating Essequibo's innings after they were reeling at 24-3.
They had settled into a rhythm where runs were coming easily when Heyliger played that inauspicious shot to break a 56-run partnership.
The story of the Demerara batsmen was one of getting starts and not going on.
Christopher Barnwell (26 and 16), Steven Jacobs (2 and 37), Leon Johnson (4 and 13), Shemroy Barrington (7 and 30) all were guilty of not making the bowlers worked hard enough for their wickets.
The problem clearly seems not to be a lack of talent so there must be some underlying causes for the condition. It was clear however that the players lacked psychological toughness and cricket savvy.
The batsmen cower when runs dry up and indecision steps into their game which results in too many injudicious shots eventually bringing about their own downfall.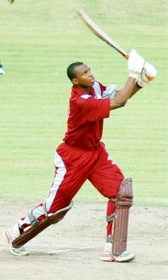 Maybe the batsmen do not put a price on their wickets.
Some of these players have been flattering to deceive for too long. They feel they are prima donnas when they are not.
Some of these players if they do not make the necessary adjustments to their games will find themselves stuck at this level for a long, long time.
Cricket at this level should be a hunting ground for runs for these players but they are continuously churning out mediocre performances. Hopefully, they would have learnt from the batting of Ramnaresh Sarwan who built his innings well and young Fredericks and Heyliger who attempted same when they batted.
In some sense the erratic stroke play of some of the batsmen can possibly be attributed to the shorter, more explosive version of the game – Twenty20. The batsmen might be finding it hard to adjust to the longer version of the game which requires them to concentrate for a longer time and build an innings.
While the bowling was good especially from pacers Trevor Benn and Trevon Garraway, it was not of such a standard that quality batsmen could not have scored big.
After the region's top flight players refused to make themselves available for the Bangladesh series, the only Guyana player that was selected for the Test matches was Travis Dowlin.
Royston Crandon, a disciplined and dedicated cricket, was chosen to go to South Africa for the ICC Champions Trophy Tournament currently in progress.
Why no Johnson, Barnwell or Jacobs? The answer is simple. They have not elevated the level of their games to the standard to cope nationally, let alone, to compete internationally.
Unless there is a change in their attitudes they will easily become detached from the main pool of players and will continue to be overlooked.
Meanwhile, Guyana's cricket continues to slip to abysmal levels and patience is wearing thin.
It's time to take stock. Cricket fans in Guyana do not need a repeat of this year's regional performances when next year's tournament comes around.
Around the Web