The David de Caires/Ivan Mackie Medal Play format tournament, which promises to be one of the most important tournaments on the Lusignan Golf Club calendar, is being held today.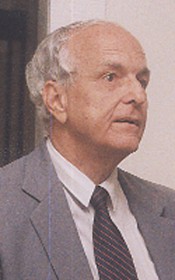 The tournament, which is being sponsored by the Lusignan Golf Club, is being held in recognition of the sterling contribution made by the late Editor-in-Chief of Stabroek News David de Caires.
It will also serve as preparation for the upcoming Guyana Open tournament which will be held at the same venue on November 14.
De Caires, who died on November 1 last year in Barbados, served as president of the club and as Club Captain for many years. He was also regarded as the person who lit the beacon of press freedom in Guyana when he founded Stabroek News in 1986 at a time when the press had remained largely under political control. In 1992, de Caires received the Astor Award for his contribution to press freedom and for his distinguished service to the Commonwealth News-paper industry.
Mackie it will be remembered, lost his life whilst travelling to the Lusignan Golf Club to participate in a tournament.
This tournament, which the club said will be held annually, is intended to ensure that the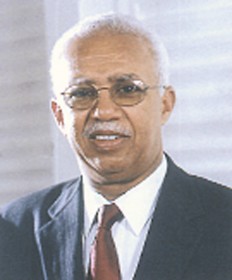 principles which de Caires stood for and what he achieved will not be forgotten. In a press release the club said it "had decided to sponsor the tournament as a way of honouring the memory of the late David de Caires and Ivan [Mackie]."
Several of the country's top golf players have indicated their interest in participating. Among the big names who will be on show today are Banks DIH Chairman Clifford Reis, Managing Director  of Precision Woodworking Ltd Ronald Bulkan, Country Manager of Courts Guyana Ltd Lester Alvis, Colin Ming, Jerome Khan, Alfred Mentore and defending Guyana Open champion Imran Khan.
Other players expected to compete are Vijay Deo, Gavin Todd, Robert Hanoman, Brian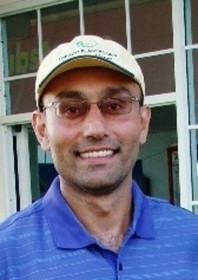 Hackett, Maurice Solomon, Munaf Arjune, Dr. Ram Singh, Bolaram Deo,  William Walker, Mel Sankies, Mark Lashley,   Mike Guyadin, Bruce Cummings, Albert Russell and last year's winner of the Stabroek News-sponsored tourney Ian Gouveia. Top female players Christine Sukhram, Joann Deo and Melissa Humphrey are also expected to compete.
The David de Caires/Ivan McKay Memorial Medal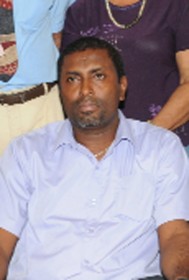 Play tournament will tee off at 12.30pm at the Club's course.
Around the Web