The Guyana Football Federation (GFF) says it will discipline FIFA referee/ instructor Lawrence `Sparrow' Griffith for his involvement in the recent Inter_Pub Futsal finals which was held at the National Gymnasium.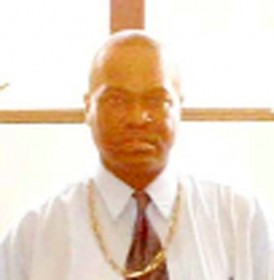 At the finals of the event last week, five people where shot following a betting row and one person was severely beaten.
Griffith was reportedly the officiating referee.
General Secretary of the GFF Noel Adonis yesterday told Stabroek Sport that they (GFF)…."will take action on this because of the circumstances of the situation."
The GFF had indicated to this newspaper that they had not sanctioned the tournament and Adonis said the GFF will be putting its foot down on the issue.
Griffith in an invited comment told this newspaper yesterday that he had apologized for his association with the tournament and that he was prepared to accept what ever judgment was meted out to him.
"This is not nothing with the referee council or nothing this is about Sparrow, I said I was sorry and I did something wrong, ok. So I am prepared to accept what ever the penalty is," the long-standing football administrator said.
Stabroek Sport  was unable to reach President of the Guyana Football Referees Council (GFRC) Alfred King.
Recently, the GFRC was forced to discipline one of its members Mark Young for officiating in an inter-block tournament organized by parliamentary secretary Steve Ninvalle which was being staged despite the fact that the tournament had not been sanctioned by the GFF.
Around the Web