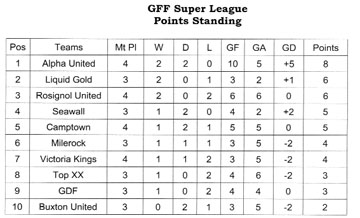 Points leaders Alpha `The Hammer' United will take their hammers to Linden this evening in an attempt to nail the already struggling Milerock team tonight at the Mackenzie Sports Club ground as the Guyana Football Federation (GFF) Super League continues with six more matches at four venues across Guyana.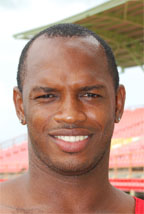 Already declared winners of the Georgetown Football Association (GFA) Cellink Plus league, Alpha United will be booming with confidence especially since they are still undefeated in this tournament.
After four matches, they have won two and drawn the other two games played and will be aiming to gain full points from tonight's encounter.
But with Milerock still looking to find a winning formula the city side can expect to be pushed to the limit. The Linden team has played three games so far, picking up a win, a draw and a loss.
Coached by former national forward Brian 'Joy-Boy' Joseph, it would be interesting to see how the Milerock strikers, who have all been struggling to find some footing, get around Alpha United's wall which is manned by national captain Howard Lowe.
Meanwhile, in the opening encounter of the double header, Bakewell Topp XX is down to face East Coast giants Victoria Kings.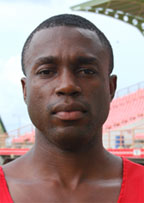 Both teams were able to pick up their first win last Sunday and would certainly want to keep that momentum going.
They both have two losses to their names but the Kings have played four games already as compared to Topp XX's three.
Victoria Kings are sitting seventh in the 10 team competition on four points from one win, one draw and two defeats. Topp XX are in eighth position and have three points from one win and two losses.
Liquid Gold from Bartica have been creating a stir and today when the Guyana Defence Force team (GDF) invades their home turf, it should be a war as the army boys are yet to win a match after three outings.
The GDF are ninth with three points from two draws and one defeat while the Barticians are in second place behind Alpha with six points from three games (two wins and 1 loss).
Up in Berbice at the Blairmont Community Centre ground, Sunburst Camptown will engage Rosignol United at 16:00 hours.
Rosignol United shocked the league in the initial stages with their high quality football picking up two wins from their first two matches but they have slipped by losing their last two games and are now third in the league behind Liquid Gold although both teams are on six points.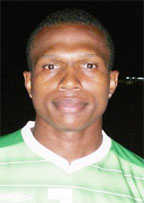 Their opponents for tonight led by national striker, Nigel 'Powers' Codrington are on a comeback trail after a disappointing start. Camptown have only won one game so far and they have lost one game and have two draws which gives them five points.
And also at 16:00hrs at the Uitvlugt Community Centre Ground, Seawall United will go head to head with bottom of the table sitters, Buxton United.
Seawall United were virtually unknown to the public at large prior to the start of the Super League but the team from West Demerara have made a name for themselves after drawing their first game against Alpha United.
They have not lost a match out of the three played and are fourth on the table with five points from one win and two draws.
For Buxton United, a win today would come as a morale booster since out of the three games played they were only able to pick up two points (2 draws and 1 loss).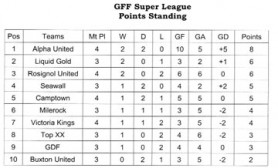 Around the Web