Georgetown giants and current point leaders Alpha `The Hammer' United will head to Bartica today to tackle homesters Liquid Gold from 4pm as the Guyana Football Federation's (GFF) Super League roll on with six scheduled matches at four venues countrywide.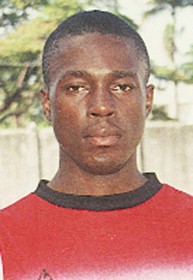 Alpha United are yet to lose a game in the competition and, with Liquid Gold having home court advantage, the City Side could have their work cut out.
Liquid Gold will undoubtedly feel the pressure of wanting to give their fans something to cheer about and the side will certainly benefit from the support but the Alpha United unit is bursting with confidence.
National captain Howard Lowe will once again lead Alpha's defence and it will be interesting to see how Liquid Gold's goal-getter Whitney Welcome will make his way around or in between the strong defensive line-up of the city team.
Liquid Gold are currently third in the point's standings with seven points from four matches.
They have won two of those games with a loss and a draw in the other two matches compared to their opponents 11 points from five games with three wins and two draws.
Meanwhile, the Enmore Community Development Centre ground will host a double header.
In the first game which begins at 1pm, Buxton United will face the Guyana Defence Force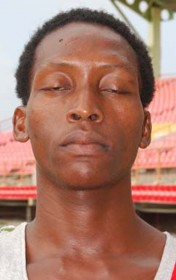 (GDF) while Victoria Kings and Sunburst Camptown will clash in the feature game.
Buxton United picked up their first win of the 10-team tournament last Sunday when they defeated Seawall United 2-1 but the GDF, who are on four points, will fancy their chances of increasing those points with a win.
The intense rivalry between the two sides is well known and so an all out war could be expected.
As for the Kings, who once ruled the East Coast, it could be a day for their redemption after they lost to Bakewell Topp XX in their last match.
Opponents, Sunburst Camptown are still trying to find their footing in the League having lost their last game 2-1 to the dark horses, Rosignol United.
A lot will depend on the performance of national Striker Nigel 'Powers' Codrington as the team basically feeds off of his exploits.
Over on the West Bank of Demerara at the Uitvlugt ground, Seawall United will tackle the young lineup of Bakewell Topp XX.
After a slow and shaky start in the tournament, the Linden side has been making steady strides utilizing their strength which is speed through their youthful players.
The team has shown that on any given night their players can turn up big and so far it is Jamie Wilson who has been showing that he can execute well and also create chances of his own.
Seawall United, on the other hand, is no push over having shown that they can stand their ground against more powerful and seasoned teams.
Topp XX are in fourth position while Seawall United are in fifth place.
The Linden team has two wins and two loses while the East Bank Demerara side so far only picked up one win while drawing two and losing the other game.
Another Linden team, Milerock United, will also be on show when they travel to Berbice to clash with Rosignol United at the Blairmont Community Development Centre ground.
The Linden side with one win, two losses and a draw, will be hard pressed against a team which has already made a name for themselves in the league.
Rosignol United are the dark horses of the tournament winning three and losing two of their five matches played so far.
Around the Web