Two national swimmers have been selected by the Guyana Olympic Association (GOA) to represent Guyana at the 2010 Youth Olympic Friendship Camp in Singapore from December 8 to 12, 2009.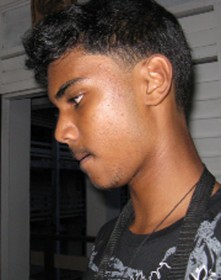 Dubbed the Singapore 2010 Friendship Camp, it is a part of the inaugural Youth Olympic Games (YOG) which will also be held in Singapore in August 2010.
The goal of the camp is to promote the Olympic values amongst participants and to provide them with a unique experience and the opportunity to form life-long friendships.
The five-day, four-night camp has been organised by Singapore's Ministry of Education in partnership with the Singapore Sports School and the Singapore Youth Olympic Games Organising Committee.
The camp will  be held at the sports school.
The swimmers, 16-year-old Noelle Smith and 15-year-old Sheik Amir, have been confirmed by the GOA as the male and female representatives.
They were selected by a GOA selection panel from over 20 nominees recommended by local sports organisations.
Points were awarded to the nominees based on a set of given criteria. The two selectees received the highest points.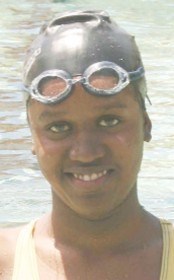 The criteria included the nominees' sports experience and their ability to mix sports with academics, conversational ability, which would facilitate interaction and building friendships with other participants, who range between the ages of 15 to 17, of Olympic nations. Independence and maturity were also other personality traits that were taken into consideration.
Amir, a member of the Orca Swim Club, and Smith, a member of the Dorado Speed Swim Club, have expressed delight at being selected to represent Guyana. They are looking forward to the experience of sharing their culture with those of other nations.
Amir, a fifth form student of the School of the Nations, who is relatively new to international competitions and who copped a bronze medal in the 100 metre freestyle at the 15th Annual Goodwill Swimming Championship in Barbados this year, hopes that the experience in Singapore will help him in future competitions outside of Guyana.
Amir, a karateka, also represented Guyana in swimming at the Inter-Guiana Games last year.
Smith, currently in sixth form at the Bishops' High School, is no stranger to regional competitions having successfully represented Guyana intermittently at the Goodwill swimming championships from 2005 in Guyana, Trinidad and Tobago and Barbados and the Inter-Guiana Games from 2006 in Guyana and Suriname.
In August this year, she was the lone female on the squad of four to represent Guyana at the FINA World Aquatic Championships in Rome, Italy.
Both Amir and Smith had exposure at the highly competitive annual swim meet of the Amateur Swimming Association of Trinidad and Tobago during the month of December in recent years.
Around the Web