President of Alpha United, Odinga Lumumba has now taken another step to resolve the case his club has with Leo Victor of Suriname and national striker Anthony 'Awo' Abrams by seeking the intervention of CONCACAF and FIFA.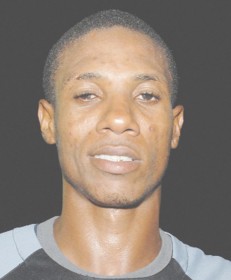 In a letter dated September 30, Lumumba wrote to Chuck Blazer, General Secretary of the Confederation of North, Central American and Caribbean Association Football (CONCACAF) seeking compensation and requesting  them to pass judgment on Abrams for allegedly  playing illegally with the Suriname semi-professional club.
In the missive Lumumba is asking Blazer to expel or suspend Abrams for two years from participating in FIFA football and compensation from all guilty parties that contributed to Alpha United's loss of the use of the player.
The Alpha president is calling also for the suspension of the Suriname Football Federation's subvention from FIFA and US$100,000 in compensation from Leo Victor and the SVF.
However, this is not the first time that Lumumba has sought the sports governing body's involvement in the case, having written vice-president of FIFA and President of CONCACAF Jack Warner on July 7 this year.
In that communication Lumumba told Warner that Abrams was a legitimate  Alpha player and he also asked for a US$100,000 financial settlement.
This step Lumumba told Warner was taken after the Guyana Football Federation (GFF) had  told him that their support was with the Surinamese Federation.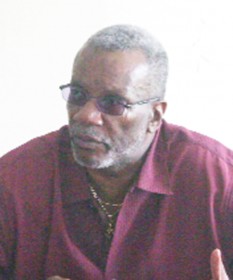 Stabroek Sport was unable to solicit a comment from the GFF because of the unavailability of their President Colin Klass and General Secretary Noel Adonis.
But when the dispute began last year, Alpha had asked the GFF to intervene and Franklin Wilson, the second vice-president, was asked to research the matter.
The GFF on July 28 last year had written Abrams informing him of his suspension from football-related  activities until a disciplinary hearing on July 31, 2008.
On August 2, the GFF then lifted Abrams' suspension and reprimanded him; warning that any similar breach of conduct on his part will be dealt with in a more serious manner by the disciplinary committee.
The letter which was signed by Adonis said that the GFF would  write to the Suriname Football Federation (SVB) seeking an explanation for the circumstances which led to the transgression on the part of Leo Victor.
But while Lumumba is trying to be compensated, 'Awo' is continuing to score goals in the SVB league.
The Guyanese national striker scored during his team's 3-0 win over Robin Hood which had Guyana's Richard Reynolds as their custodian. Last season, 'Awo' was one of the League's leading scorers with 22 goals from 11 matches.
Around the Web