Abdullah Hamid and Trevor Smith coaches of the Inter Guiana Games (IGG) female basketball and volleyball teams said more support needs to be given to their teams as they are training hard to do Guyana proud at the games set for October 16-19 in Suriname.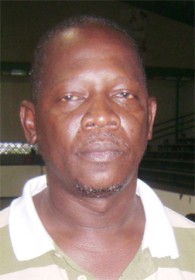 Though many pundits including Director of Sport Neil Kumar, rate the ladies chances of success as very low the coaches told Stabroek Sport on Saturday that the administration has given all its support to the men's teams, who are the defending champions in both disciplines, and neglected the ladies.
"The people who are saying we are not going to make it, do not take the time to look at the females," Smith said. He added that his team has been training since they were set to participate in the games in French Guiana last year and "they are well prepared and have improved tremendously." He said too he understands that it is necessary for support to be given to the men's teams as they are seeking to retain their titles but criticizes the lack of support for the ladies teams. "I mean it's good to know you want to win again, but these ladies are important too. But I think we are ready to prove people wrong and go there to do our best," Smith said.
Hamid echoed Smith's sentiments, adding that poor preparation in the basketball team was as a result of poor administration. "These people know a year in advance that we have to prepare for the IGG one year ahead and they run a bunch of school tournaments for the men to make their selection but for us, nothing," he said. Hamid also said in the light of this he, Mark Agard and Bobby Cadogan because of their love for the sport "have been keeping the ladies together on our own. I have a few in Linden and they take the rest in GT."
"These girls are young, some 14, 15, and 16 and so on, so what I'm doing is looking at maybe two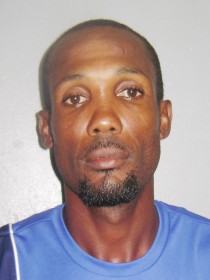 or three years ahead because they are very willing, they just need the encouragement. So we will go to Suriname to do our best, no coach will rate his chances low, we going out there to win and I think we can pull off an upset you know, I'm just trusting God that the girls play well so they can get some encouragement."
Smith also lamented the absence of a structured programme for volleyball in schools. "For volleyball there is no school programme whatsoever. These girls I have here are who play for some clubs and so on. The males as you know most of them are from Berbice, because they play a lot there, but we don't have female volleyballers and the only way they can get a good team is by introducing the game into the schools and holding competitions or something," he said.
The National Sports Commission is responsible for the IGG event and has used several schools basketball programmes and tournaments to select the men's team. He said this process should have been applied to both the men's and women's teams. "I think that what was done for the males should have gone for the females as well, you can't spend a lot of time on one team and then say you are not satisfied with how the females are doing when you are not doing anything for us. I mean we all playing basketball and these ladies they know what is happening but they love the game and [are determined] to do well regardless," Hamid said.
In 2007 when the second leg was hosted here, Guyana won the men's basketball and volleyball tourneys while both ladies teams were thrashed. But one year on, the coaches are stating that they will surprise their French and Dutch counterparts. The teams will hold their last training sessions today before leaving for the games on Thursday.
Ladies basketball team: Minnifa Fox, Ginelle Ifill, Denelle Joseph, Quandie Small, Robyn Thomas, Tamara Hunter, Telesha  Samuels, Gabriel Chalmers and Lowquantor Gibson.
Coach: Abdullah Hamid
Ladies volleyball team: Daneilla Samaroo, Denelle Joseph, Naketa Austin, Cambie Jones, Latoya Lewis, Leonna Miller, Renika Seepersaud, Rosanna Rigby, Tiffany Whittington, Tessianna Jones and Leoni Robinson.
Coaches: Trevor Smith, Randy Adams and Lennox Rowe.
Around the Web