"We are ready to do Guyana proud," says Bobby Cadogan, coach of the male basketball team which will participate in this weekend's Inter Guiana-Games in Suriname.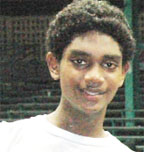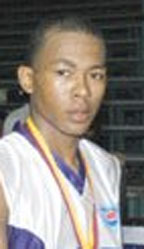 The team wrapped up its preparations last evening at the Cliff Anderson Sports Hall in its  final practice session with a warm-up game against Courts Pacesetters.
Cadogan is of the view that since they have been playing against some of the top clubs countrywide and have been turning in creditable performances, his charges have what it takes to bring glory to Guyana.
"Well, the guys I must say have made tremendous improvement because we have played several games against clubs like Pacesetters and Dyna's Ravens and we have had some success. We lost one game against the Ravens and everyone knows that they are one of the best teams in the country right now and to pull off a win against them is good for the team spirit and everything as we prepare to leave," Cadogan said.
The national coach added: "Apart from Orin Rose, Akeem Kanhai and Shelroy Thomas, this team is relatively new to the type of competition that we are going to face in Suriname, so these guys are the ones who I expect to lead us, especially Kanhai. The good thing is the rest of the team understand this and have been playing a really good supporting role."
A lot depends on the performance of the local boys in the basketball event if Guyana is to stand a chance of reclaiming the overall championships but Cadogan said that while the team is aware of this, he will not allow them to think of it too much.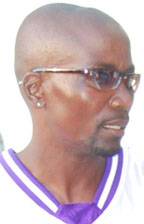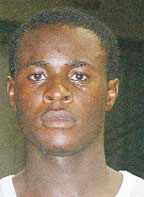 "Well I know for a fact that the guys understand that but I don't want them to think of that too much you know, because I want them to focus on winning their games one at a time.
That's how we will do it. So even though it is a bit of pressure going there as defending champions it's also my job as coach to keep the guys minds off of it and keep it on winning our games and do this country proud, they worked hard for it," said Cadogan.
The national coach has named swingman Akeem 'The Dream' Kanhai as captain of the 12-man team, a position which he said is fitting for the country's leading junior player.
Team: Akeem Kanhai (Captain), Orin Rose, Richard Mohandatt, Shelroy Thomas, Yannick Dundas , Clive Wilson, Elton Jefford Jr., Kadeem Jacobs, Wainright Haynes, Darrian Lewis, Drexel Amsterdam and Prince Giddings. Coach is Robert Cadogan.
Around the Web