Arts On Sunday
Critic, poet and scholar Eddie Baugh observed in 1971 that Caribbean poetry had unquestionably established itself.   Describing the history of the development of the poetry between 1900 and 1970 as "a study in decolonization," he declared that by the end of that period Caribbean poets had begun to speak to their own audience in their own voice without any anxieties about the relationship between that audience and themselves.  He pointed to undeniable signals that this had happened by reference to a particularly significant poetry reading at the Creative Arts Centre on the UWI Mona Campus in 1969 and the rise of four poets whose work he felt illustrated this independence.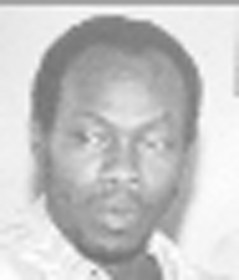 Baugh named them as Mervyn Morris, Dennis Scott, Anthony McNeill and Wayne Brown.  He could, however, have added his own name to that list, since he was also a rising poet making significant use of language and beginning to contribute to the development, although his real establishment as a major poet came later.  In addition, other things were happening to Caribbean poetry around 1971, such as the linguistic revolution and the influential rise of dub poetry, which changed the shape of the art.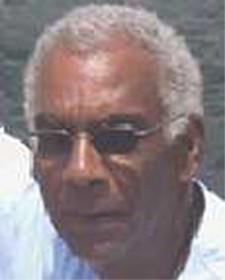 Around the same time in Jamaica the theatre was also experiencing a similarly important turning point.  Like the poets, the Caribbean playwrights were beginning to address local subjects, issues and people, to be comfortable in the use of their own language and interact with their own audience.  To add to that, the professional theatre in Jamaica was beginning to emerge and these movements in Kingston would go on to develop across most of the Caribbean.
As Mervyn Morris was to remark later (in 1986), theatre in Jamaica has a long history, but the history of Jamaican theatre is short.  Morris was one of the new poets mentioned by Baugh and is, himself a scholar and critic as well.  In making that statement, he was saying that although Jamaica had been playing host to English and colonial theatre for more than 250 years, real local theatre had only begun to take itself seriously in recent times.  Importantly, he made the statement while introducing the work of one of the dramatists who was a main contributor to those developments in Caribbean theatre, the influential Jamaican playwright, director and actor, Trevor Rhone.
It was an unwelcome dramatic irony then, that practically on the same day, the Caribbean was to lose the two artists, Wayne Brown (July 18, 1944-September 15, 2009) and Trevor Rhone (1940- September 15, 2009).  Each was a part of pertinent changes and advancements that were taking place in his field while he, himself, was growing, and contributed to them.
Wayne Brown
Brown was a Trinidadian who wrote for newspapers for practically all his life, and had already begun to work as a journalist when he went to study English at UWI, Mona in Jamaica.  There he came into contact with the three Jamaicans, Morris, Scott and McNeill and became fully engaged in a life of poetry.  They worked closely together as students and practitioners of poetry and, as Baugh observed, they had one foot planted firmly on native soil but were not afraid to draw from useful elements of international verse.  This confidence is what helped them to craft universal poetry that exhibits a Caribbean identity.  Their first books were landmark publications: Morris's The Pond, Scott's Uncle Time and McNeill's Reels from the Life Movie.
Brown's was On the Coast which contains much of his ongoing preoccupation with the Caribbean seascape and landscape.  It is said that as a boy he spent a lot of time on the beach in Trinidad, but this interest must also have been influenced by Derek Walcott.  He also developed an association with that great poet-dramatist.  Walcott mentions the kinds of foreign influences that fascinated him in his youth and apprenticeship while critics mention the reflection in his early work of Dylan Thomas, Andrew Marvell, WB Yeats and others.  Ken Ramchand is quoted as saying that unlike Walcott and other of his seniors, Brown was able to find a Caribbean poet as a master guide.  Indeed, the strong Walcott influence in his work has been sometimes noted as a criticism.
Brown's other line of work, however, seemed to have gradually overtaken his achievements as a poet.  He was never one of the major writers or literary figures, although his book Edna Manley: the Private Years (Andre Deutsch, 1976) a highly respected biography of the great Jamaican sculptor, wife of one Prime Minister and mother of another.  Brown became quite close to the Manleys while in Jamaica and was able to get an important perspective on their lives for that work.  His association with Walcott also produced another notable publication, Derek Walcott: Selected Poetry (Heinemann, 1981).  This edition is not one of the outstanding collections but it was timely, making a volume of that poet's work available at a time when it was necessary and welcome.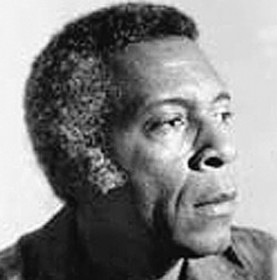 The Trinidadian poet later turned out collections of short stories, but his more prominent occupation over his last 20 years was that of a syndicated columnist writing on public affairs.  He therefore continued his association with newspapers and was also an editor.  But over those same years he also made prominent contributions to creative writing as a tutor and participant in university programmes.
Trevor Rhone
Trevor Rhone's influential role in Caribbean drama is considerable.  He started out in the field as an actor and studied drama at the Rose Bruford in the UK in the 1960s.  On his return home he became immediately involved in the reshaping of local theatre.  He was a member of a group known as Theatre 77 whose ambitious aim was to do just that, make an impact in the way Jamaican theatre would develop.  In partnership with theatre director Yvonne Jones-Brewster they founded the Barn Theatre, which set a trend for the development of small, intimate theatre spaces which became a notable type in Kingston.  It was also another element in the use of space, in the resourceful conversion of almost any structure into a creative theatre auditorium, of improvisation, and of commercial, then professional theatre.
The Barn set the pace here because it was economical and was able to allow professional theatre to grow and be profitable.  That realized some of the aims of Theatre 77.  Rhone's contribution was also increased because he began writing for the Barn, which was the development of one of the greatest careers as dramatist and director ever known in the Caribbean.  In Jamaica he is known as a legend.  He began with some little known plays including popular pieces and two of the most successful satirical dramas in the region.  The lesser known plays include Comic Strip and Sleeper, while Smile Orange and School's Out were two of the most important and influential.
Smile Orange is one of the most popular Caribbean plays because of its unbridled humour.  Yet it is extremely important for its social commentary, being a satire based on the tourist industry and the common figure of the Jamaican jinnal, the trickster Anansi type who lives by his wits and who is a folk hero as well as something of a villain.  It is a dramatisation of crass materialism, sexual exploitation, reverse exploitation, and the dehumanising estate with a sugar coat of glamour that is the hotel industry.   School's Out (originally titled Take Six) came out of Rhone's experiences as a high school teacher at Kingston College.  It is also among the region's most popular because of its sometimes irreverent hilarity, but it is the equal of Smile Orange in the way it satirises the education system.  It makes use of another rogue-hero who is both the conscience of a rotten school system and one of its greatest miscreants.
These plays helped shape the theatre in many ways.   Rhone worked closely with poet Dennis Scott, who was also among the most outstanding directors and playwrights.  They created professional theatre with these plays which set both trend and standard that made the rise of this industry stronger.  They analysed local issues and personalities, using Jamaican language and speaking to Caribbean people in the way Baugh declared that the new poets did.  They influenced the development of other plays around the region that make use of the Creole languages and explore local characters in meaningful ways.  These plays also sustained lengthy runs, exceeding a year, up to that time (the early 1970s) unprecedented in the Caribbean.
Rhone deepened his authority with another strong satire, Two Can Play (1982).  Here he worked with two of Jamaica's most celebrated, the legendary actor Charles Hyatt and actress Leonie Forbes and this kind of team only consolidated the gains made by the earlier plays.  This includes his greatest dramatic triumph, Old Story Time (1979-80), which, like Two Can Play, was more extensive in its examination of Jamaican society.  Old Story Time, in which Hyatt and Forbes also created the lead roles, covers some 30 years of Caribbean history from colonialism, interrogating class, race, politics and poverty, issues that are inflicted upon the society like a malignant possession.  For this Rhone finds a very workable medium in his use of obeah, which he researched and put in the play as both subject and form.
Yet another area in which Rhone's contribution is significant is the formation of Jamaica's now considerable film industry.  He is co-author, with Perry Henzell, of the most successful Caribbean film that broke the ground for Caribbean films, the famous drama The Harder They Come (1972) starring reggae expert Jimmy Cliff.   This one paved the way for many others.  Smile Orange was also filmed, while Rhone wrote at least two other screenplays, Milk and Honey and One Love.   His work not only affected film, but cultural industries as a whole which benefited from what the pioneering efforts in film achieved.
Rhone shares a stage with Walcott and Dennis Scott at the pinnacle of Caribbean drama.  His legacy is not only the existence of a number of excellent and very relevant plays, but a lively professional theatre, a rapidly growing corpus of films and a rapidly expanding compendium of cultural industries.
Around the Web