There are two things that link these two together.  They are both celebrating significant anniversaries.  The launch of Poui in October was a milestone event marking its 10th issue, while the Foundation will commemorate its 10th anniversary with the workshop in July 2010.  The second link is their value to literature in the Caribbean and the fact that, unlike other projects in this line of business, they have survived to see this anniversary. This is further testimony to their achievement, and emphasizes their value.
These are two of the most important Caribbean institutions of creative writing contributing to the training and development of writers in the region and providing one of the very few outlets for the publication of their work. The Residential Workshop for Caribbean Creative Writers stands out among rare programmes of its kind, while Poui is now the foremost publication of its type. The journal itself arose out of the same place where a prominent annual summer workshop for writers used to be held, and has always been closely associated with creative writing programmes. The Cropper Foundation workshop still survives.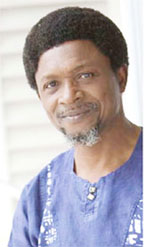 Invitations have been extended to writers to submit applications by December 6, 2009 for places in the workshop to be held in Trinidad from July 5 to 23, 2010.  To be eligible, applicants must be 20 years old and above, and must be Caribbean nationals residing in the Caribbean.  They will need to submit "application forms and samples of their writing (five pages only) no later than December 6, 2009 to : Writers Workshop, Department of Creative and Festival Arts, the University of the West Indies, St Augustine, Trinidad."
The specifications further state that, "Works of prose fiction, playwriting or poetry, either published or unpublished, will be considered for this workshop.  For application forms and further information, please call Dr Dani Lyndersay (868) 663 0442; Ms Rhoda Barath (868) 779 7457 or Ms Marissa Brooks (868) 662 2002 ext. 3040 at the University of the West Indies, or e-mail: MarissaUWI@ gmail.com"
The workshop itself which will be held at what the organizers describe as "a secluded writing-induced setting location somewhere in Trinidad" and as said above, will focus on fiction, playwriting and poetry. It will be led by two very accomplished and celebrated writers, Prof Funso Aiyejina and Dr Merle Hodge.
Funso Aiyejina is the Dean of Humanities and Education at UWI St Augustine and a poet and short story writer as well as a Professor of literature of some acclaim. He is originally from Nigeria but has been lecturing in the Liberal Arts Department at St Augustine. He gained wide recognition when he won the Commonwealth Writers Prize for the Africa Region for his collection The Legend of the Rockhills and Other Stories for the year 2000.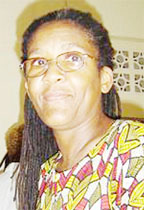 Merle Hodge, who lectures in French in the same faculty and department, is a well-known established Caribbean novelist who was previously on staff at the UWI Mona Campus.  Her highly celebrated novel Crick, Crack Monkey is among the foundation texts of West Indian fiction and she has also published For the Life of Laeticia. A literary text published in London took its title Her True-True Name from Hodge's work, known for its preoccupation with West Indian traditions like the secrecy surrounding the real (or "true-true") names of Africans, and women's issues.
This Residential Workshop for Caribbean Creative Writers is organised in partnership with the Department of Creative and Festival Arts and the Department of Liberal Arts of the UWI, St Augustine. The Cropper Founda-tion sponsors Support for Caribbean Writing, one of its ongoing programmes that "seeks to contribute to the development of the Caribbean on many levels and in different areas of interest. The writers' workshop is part of the Foundation's effort to encourage new Caribbean literary voices by providing practical advice on the craft of writing."
Fifteen writers who haven't as yet published a novel or collection of short stories, poems or plays will be selected for this year's workshops. During the course, "the participants will engage with published authors and professionals from the publishing industry, as well as speakers from a variety of other disciplines including history, culture and political science."  The 2010 workshop is also planned to culminate with "the launch of the first anthology of Cropper Foundation participants' writings" titled Moving Right Along in combination with a celebration of the 10th anniversary of the Foundation.
A number of writers who have achieved considerable success in their career have benefited from the five workshops held so far in different picturesque locations in both Trinidad and Tobago.  This is in keeping with the policy of "secluded writing-induced settings."  These emerged from "over 80 writers from Antigua, Bahamas, Barbados, Belize, British Virgin Islands, Dominica, Guyana, Jamaica, Trinidad and Tobago, and the Caribbean Diaspora (Canada, USA, France, and the UK) who have competed to take part in these workshops."
Lelawattee Manoo-Rahming of the Bahamas went on to win the Commonwealth Short Story Competition; Lenworth Burke (Jamaica) won the Jamaica Observer's Annual Fiction Award; Ruel Johnson won the Guyana Prize for Literature 2002; Krishna Ramsumair of Trinidad has published a number of short stories in local and international journals; Robert Clarke received a Trinidad Guardian Writer of the Month Award and an EMA 2003 Green Leaf Award for Journalism; and Tiphanie Yanique is now an editor with Calabash and Story Quarterly.
From these, there are two of particular note – Lelawattee Manoo-Rahming and Ruel Johnson.  Manoo-Rahming is highly decorated and has also had her work published in Poui.  She is a Trinidadian mechanical engineer working in Nassau, Bahamas while publishing poetry, fiction, creative non-fiction and essays as well as art work.  In addition to the Commonwealth Broadcasting Association 2001 Short Story Competition, she has won the David Hough Literary Prize from The Caribbean Writer (2001) and awards for art.  Her first book of poetry was published by Peepal Tree in 2000 and she has been identified as one of the coming writers in the region.
Johnson is without doubt the most promising and talented writer to emerge within Guyana in the last decade or more.  He had the opportunity to go to the workshop in Trinidad and also later on won the Best First Book of Fiction in the Guyana Prize of 2002 for his collection Ariadne and Other Stories.  In doing this he recorded a number of distinctions.  He had the rare achievement of being shortlisted for both fiction and poetry in the same year.  Further to that he did it with two unpublished manuscripts and achieved more than any other locally based writer before him.  He was also the youngest winner of a Guyana Prize.
Johnson has since published his winning book as well as his first collection of poetry The Enormous Night which made the shortlist as a manuscript in 2002.  He has also recently released his second published volume of prose, titled Fictions (2008) and first launched at Carifesta X in Georgetown.
The workshop series boasts about its contribution to the development of both these writers.  There have been other famous workshops of direct relevance to Caribbean writing, and these include the summer course that used to be held annually on the Cave Hill Campus in Barbados and which is likely to have been at least partly responsible for the emergence of Poui.  Then there was another of even greater international reach organized at the University of Miami by Sandra Pouchet Paquet in the Caribbean Studies Programme, which used to be an annual event there.  Many of the leading writers have participated and several others have benefited.
But this collaborative effort of Cropper  and the Departments of Liberal Arts and of Creative and Festival Arts is still active and has some right to boast.
Around the Web