Many records exist of colonial and pre-independence Guianese poetry, but they are in different forms and different types of resources, and for the main part one has to seek them out in various places.  They may be found to a lesser extent in a few publications that will immediately come to hand, but what is more the norm is a search among archival documents stacked away on dusty shelves in the UG's CRL, the National Library, or even somewhere like the British Library.  Or they may be subtly documented between the lines of one recently published book of poems.


There are background records and works from the old masters such as Leo (Egbert Martin), Walter McA Lawrence or Ramcharitar-Lalla and from the colonial efforts which were the beginnings of modern Guyanese literature.  The records reflect the politics of the times, the rise of Guianese nationalism, the PAC, the PPP of the early 1950s in a society that produced and was reflected in the poetry.  They exist in the fervour that drove the members of the PEN Club of British Guiana, combined with the persevering prolificity of A J Seymour and separately, very early anthologies by Norman Cameron and Ramcharitar-Lalla.  The records exist in such documents as the several volumes of Thunder, a political organ, but especially in literary collections put together in more than one special issue of Kyk-Over-Al. That last mentioned journal set itself the specific task of documenting the poetry of the times, if not the times themselves, in anthologies of 1954.
This very lively activity in pre-independence poetry, sometimes driven by the PEN society, finds itself in the products of Martin Carter, and in a significant quasi-comic poem by Edgar Mittelholzer titled  Meditations of A Man Slightly Drunk.  These same activities on which Mittelholzer reflects are described by David de Caires in his tributes to Carter.  Or one may find this whole pre-independence age comprehensively covered in a scholarly document by Jeremy Poynting.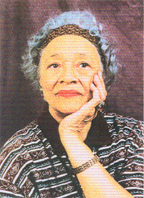 The rewards of such a search through all those diverse volumes are great.  One will find an even greater wealth of resources for the spirit of nationalism that was re-energised after Guyanese independence in the late 1960s.  And there was a further recharge after 1970 with the currents of republicanism in the new wave of post-independence poetry.  The famous association of this movement with Carifesta produced surprisingly few collections of poetry.  Standing out from it are Seymour's editing of New Writing for the Caribbean  and Guyana Drums  by Syble Douglas.
That this whole sweep of history should bring us to Syble Douglas is not surprising. While one may find much of value by raking through those prominent publications and their companion dust-laden archival documents, one may find a reflection of the same history simply by reading  Transition: Poems Old and New  by Syble G Douglas published in 2008.  It is a collection of new poems along with a reprint of older ones from previous out-of-print volumes: Fulfilment  (1967), Guyana Drums (1972) and Random Harvest (1986).
Contained within the pages of Transition  is a personal document of the life of the author, but a life that produced poetry associated with the pre-independence literary movements, the post-independence fervour, Carifesta 1972 and the present period including poems of an adopted home in Canada and repatriation in Guyana either dreamed of or fulfilled.  Douglas "was with them all" (to echo Martin Carter); the PEN activities and Kyk-Over-Al  of 1950-1954, post-independence publications and one of the very few Carifesta books.  There are personal poems, nationalistic pieces, a treatise upon the nature of art, and poems which engage a Keatsian sensual revelry with nature and the Guyanese landscape.
That last named preoccupation with pictures of nature and landscape is particularly significant because, in addition to the rich heritage of poetry with which we are associating Douglas, there is much more about her which is linked to another world of pre-independence British Guianese art parallel to that of the literature.
The book of poems old and new, Transition, had a well-publicised launching in Georgetown at Castellani House in 2009 and is introduced by a prologue written by Elfrieda Bissember.  That the book of poems is introduced by an artist, and that it had that launching in the National Gallery of Art is no accident.  This artist also happens to be a critic and historian of art and has been a judge of the Guyana Prize for Literature and is able to appreciate in her prologue, not only a sense of the integrity of the poems, but a succinct instructive coverage of that movement of pre-independence Guianese art of which Syble Douglas was also a part.
There are fewer records in existence to document the early years in the growth of modern Guyanese art to support paintings now held in the national collection.  It developed out of that movement led by E R Burrowes and the Working People's Art Class, which was  largely responsible for the formative years of both Stanley Greaves and Philip Moore.  There was another activity on a somewhat smaller scale centred at the Woodbine or Taitt House with which both those artists were also associated, and about which the Helen Taitt autobiography provides useful information.  Bissember describes Douglas's years being taught art by the celebrated Marjorie Broodhagen and then in the WPAC as a pupil of Burrowes.
"Syble was one of the relatively few women who signed up for this exciting adventure where Guyanese taught by Guyanese dared to pursue the idea of a life in art." She dedicates Transition to "women everywhere" and speaks to the role and place of women in the poems.  Bissember goes on to discuss Douglas's career choices, including journalism and being a newspaper columnist during those years when she was "once more a pioneer in a male-dominated world."  But in many of her poems about women she seems comfortable with the conventional roles of wife and mother.  In such poems as 'Fulfilment,' 'The Housewife's Prayer' and 'I Am Fulfilled,' fulfilment, happiness, a sense of purpose, is being a wife in traditional mode, having and caring for children.  In one or two love poems her priority is caring for another and being needed, as in 'These to Cherish' and 'Random Harvest.'
She therefore avoids the rebellious radicalism often expected of a strong voice in solidarity with "women everywhere."  Her woman seeks solace in love and family.  While this carries over into the love poems, there is introduced in some of them a new note of sensuality as in 'To a Tree at '63.'  In 'These to Cherish' it is a straight case of sexuality, but in her description of the lovers' night on 63 Beach it is also entwined in an intimate relationship with nature.  It is in this capturing of nature and the Guyanese landscape that her connection to art is reflected as some scenes are visual as well as emotional.
Bissember explains this devotion to art.  With Broodhagen, Douglas was involved in "the precursor in essence of the Guyana Women Artists Association of which Syble is a member."  Additionally, "she also initiated the founding of the Malcara Gallery in 1969, the first venue where artists' work was not only framed but sold and displayed as well, in the days long before a National Gallery existed." She also "started the Art Circle."
Throughout, the poems remain close to her experience and passions.in work that are of interest more for emotion and as a social reference point than for craft.  Apart from the fact that she is surprisingly close to a modernist style, there is little exploration of craft and technique.  But surely there is noteworthy expression of the literary nationalism that she has been close to in poems such as 'Independence (May 26, 1966),' 'The Polyglot' and 'Guyana Drums.'
Douglas declares herself in these pieces. "I write from actual happenings," so much so that she says of all those in the book "only two poems are fiction" and challenges the reader to find out which ones they are.  That is why the book is such a document of the nationalistic and other movements through which Guyanese poetry has gone.  Bissember finds that "her poems are hard won and heartfelt, from her lived experience, so that many Guyanese, at home and abroad, can identify immediately with her message and her imagery."  She talks the truth.
Around the Web