Once a household name in Guyana, Olive Gopaul is rarely seen on television today, except for when she announces the winning numbers for the Guyana Lottery Company.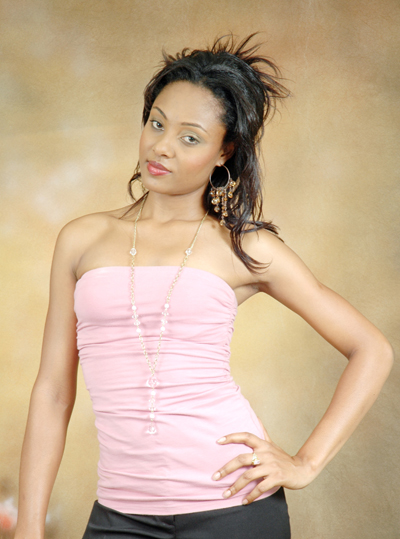 Olive's became a public face back in 2001 when she was crowned Miss Guyana World. On her return to Guyana after competing in the international pageant, her 'career' blossomed. Among other things, Olive has anchored the NCN 6 o'clock news from which she was controversially fired; she was spokesperson for the Courts Guyana Ltd 'Wrap it up' condom campaign; and ambassador for Lifeline Counselling Services. Olive had also won the Miss University of Guyana title and was adjudged first runner-up in the Miss Guyana Universe pageant.



But while she agrees that her public appearances have been fewer, she pointed out to The Scene that she has been involved in her first love, business. Olive, who has a degree in business management, said she has always been business oriented and the pageants she participated in actually helped to open doors for her in the business arena.
The publicity she received as a result participating in and winning pageants meant that businesses became aware of her and hired her. These included her being hired as Brand Manager of Sacha beauty products and being employed with the GuyFlag Insurance Company, which is now Caricom Insurance Company. The company came under Fidelity Investments and Olive later also worked with Polar beer beverages, another faction of Fidelity.
'Clash of the champions'


The Miss Guyana Universe pageant was dubbed the 'clash of the champions' and Olive said this was probably what led to some kind of friction developing between her and the then reigning Miss Guyana World Odessa Phillips, who actually pipped Olive at the end to win the crown.
Olive said she is not sure what the issue was but she admits there were some cold shoulders. Olive and Odessa had actually known each other for years as they are both from villages on the West Coast Demerara. She said the fact that she did not win did not make her angry even though her fans felt she should have been crowned. Her experience in the pageants made her a stronger person and she gained some good friends.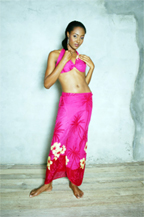 She revealed to The Scene that she and Odessa are now "very good friends" and while they have never discussed the Miss Guyana Universe issue she said neither of them would be able to pinpoint exactly what the problem was.
It was while she was in the US "regrouping" as she was going through some personal problems, Olive said, that she bumped into Odessa, who now resides in that country. They once again became good friends and correspond very often.
Role model
Olive is now Managing Director of the Mori J'Von boutique on Robb Street, the exclusive distributor of all Hanes brands in Guyana and the Caribbean. She is also the partner of Chairman and Chief Executive Officer (CEO) Ron Morrison, whose baby she will give birth to in another four months or so.




Olive, who is 29 years old, said she had always envisioned becoming a mother at 29, and refuses to entertain the thought that she may have failed as a role model by becoming pregnant out of wedlock. She told The Scene that her pregnancy did not just happen, it was planned and she is comfortable with having a baby even though she is not married
The comfort comes from that fact that she is convinced that Ron is "the one". She believes Ron is a "God send" and when asked if he was her life partner she said, "Absolutely. Very often we try to fulfil society's expectations and not focus on our own needs and expectations".
She is of the view that there is a need to redefine who is a role model and questioned whether persons who pander to society's expectations are real role models. She pointed out that the world is changing and young people are exposed to much more than what the average young person was exposed to in the past. "So you have to ask whether having someone live up to what society sees an ideal person, can really create any change in the attitude of young people."
For Olive, a role model is much more than being the "ideal person".




"Once you find a partner and you feel that God put you together then there is no problem," Olive said.
She also brushed off suggestions that her pregnancy may be in direct contradiction to her 'Wrap it up' campaign. "When you find the right person then you can afford not to wrap it up; and when the pregnancy is planned."
Olive said it was God and a book captioned 'To my very special wife' that Ron sent her as a Christmas present and it was between her opening the gift and falling off of her bed that she decided that Ron was "the one".
Business ventures
On the business side of the things Olive and Ron will open a branch of their boutique in Suriname by the end of this month and a branch in Trinidad will also soon become a reality. They are also working towards building the Hanes Mall, which would sell Hanes brands exclusively in a move to "strengthen" the Hanes brand in Guyana. Plans are also on stream to open Hanes boutiques in other parts of Guyana.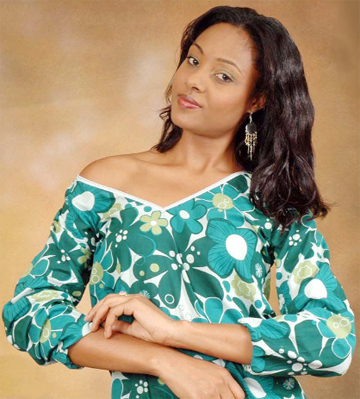 Meanwhile, the opening of the Soho restaurant they had announced last year is on hold as they had a problem with the location. "We have a lot of proposals that we are working on," Olive said.
The former Miss Guyana World is also hoping to one day hold the franchise for the pageant as she said it is "saddening to see where it is today. I am a product of it and I know it can be used to assist young ladies because even if they do not win the crown, the rounded training that they would be involved in will certainly assist them." She feels pageants should be used to instil values in young women, but agrees that this does not always happen in local pageantry. "Pageants are not always good in Guyana but if we can redefine pageants and put good practices in place then we can help young women," Olive said even as she admits that with a baby on the way it is not something she can look into immediately.

She is also mulling starting 'The Olive Gopaul Show' on television, which she and Ron said would be an "Oprah Winfrey kind of show", with a live studio audience as it would be a "contemporary style talk show" dealing in-depth with social and other issues. A website is also being constructed to offer "Olive Gopaul as a product."  (samantha_alleyne2000@yahoo.com)
Around the Web