The battle for the $750,000 first prize in the soca monarch competition is now down to 12 entries and most of them are promising fiery and explosive performances at the National Park come February 15.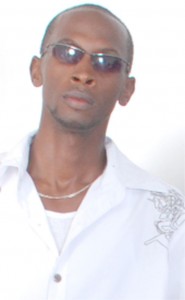 While last week's semi-final, which saw the exit of Abigail Best, Stephen Dunbar, Atiola Peters and Euston Austin, could be best described as 'lukewarm' the artistes are promising soca fans the time of their lives and according to them it is a "can't miss" event.
Organiser, Nigel Worrell is also promising a fun-filled night and he told The Scene that this year fans will be treated to a soca party during which they would be entertained by well-known singer Jumo before the 10 pm kick off time of the competition.
The person who places second will go home with $400,000 and whoever cops third place will get $200,000. And whichever new comer performs the best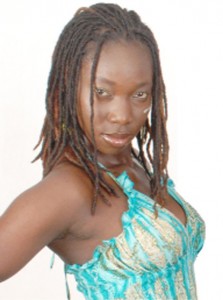 will receive $100,000.
While most of this year's entries are in the "wine and get on bad" category, there are actually a few that speak to other issues, such as  domestic violence and those artistes are confident that they will be performing on a level playing field with the others. One of the songs even speaks about good sex.
Reflections is a duo, two sisters – Nicole and Nancy Osborne. The group usually comprises three persons; the third being Nicole's husband, Jermaine Mac Bean. However, only the sisters are in the competition since even though Mac Bean was involved in the writing of and provided the music for the song he was prevented from entering since his vocal was not the recording.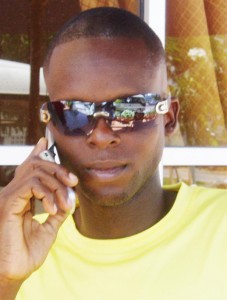 This is Nicole's second appearance in the competition as she had competed before solo but this year she is coming strong with her sister and they will be belting out "Ghetto Love". The song speaks about a woman who experiences good loving for the first time after she and her boyfriend had a misunderstanding and she went out and met a man and they ended up in bed. And for the first time in her life she was fulfilled sexually.
And while their performance could be rated as "good" at the semi-finals the girls know that they have to take it a notch higher and they have a few surprises up their sleeves for the performance. "We are confident. Reflections coming hot and sexy," one of the sisters told The Scene. Even if they do not cop the crown the girls are confident that they would be in the top three.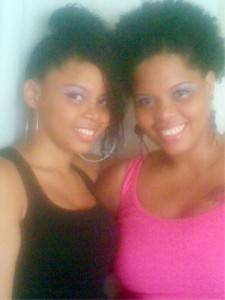 Then there are three artistes, who while performing individually, are all rooting for each other and they are calling themselves the 'Head Hunters' and they are confident that they would cart off the three first prizes. They all sing out of the Kross Kolor Records studio.
Orlando Johashen, better known as 'Bones Man', is no stranger to the stage and he told The Scene that he is set to take full control of it come competition night. He will be singing "Anyhow a coming" and it basically speaks to the fact that while many Guyanese may not have new clothes or maybe financially strapped they still go out to Mashramani to have a good time.
Johashen, who wrote the song himself, said this is his third time in the competition. In 2007, he was given third place and he also got the best newcomer prize. The forest ranger said that last year was a disappointment as he did not place but he plans to make up for it this year. He said he has been singing since his youth as it is one of his hobbies but in the past reggae had been his thing. It was since he became part of the 'Head Hunters' crew that he became one that is feared on the soca stages. He wants his fans to come out and support him as he has what it takes to entertain them.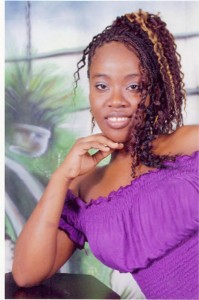 It would be a "Rude" Melissa 'Vanilla' Roberts performing come the night of the finals. The former road march queen told The Scene that her song, "Rude" is all about people behaving rude and partying on Mash day. "It is about people having a good time, party style," she said.
This is her third appearance in the competition and while she has always been in the top five, the crown, second and third places have been evading her, but not this year she said.
"I am definitely going for more this year. I am more confident than other years," she said. And after doing well in the competition she plans to also cop the road march crown as she did with her song, "Queen of the Band".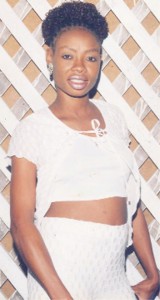 "Preparations have been hectic because when you want to win you have to prepare, and we [the Head Hunters] are confident of taking the three top places."
Well first it was Little Man, then Lil Man but this year Wilbur Levans is coming as B52 and while he got second place in his previous entrances he told The Scene that he is settling for nothing else but first place. So it appears as if the rest of the Head Hunters would have to be satisfied with second and third places.
Singing, "Circuit overload", B52 tells us that the song is basically about him singing about a change from last year and he is coming better than before. His new stage name is really after the American war plane and like the plane he is planning to drop some bombs to eliminate his enemies; his competitors. He recalled that when he entered the singing arena he was told that he had to get a stage name and since his colleagues in the fire service called him the 'little fireman' he decided to use Little Man. But shortly after he went for Lil Man. Then he decided to get rid of all things 'lil' and move to something that would see him "shutting down everything, when I finish nothing would be left."
Beverly 'Little B' Williams would be tackling the whole issue of domestic violence in her song, "Sharon's Abuse". While the song does not speak to any specific woman Williams, who chose her stage name because of her physical structure, said she just wants to speak out on the issue as "everywhere you turn women are being abused".
She is a first-timer in the competition. She did enter the soca competition in 2000 and was knocked out at the audition stage but had returned as a guest artiste at the final of the competition. 'Little B' said she has been singing since she was seven years old. She is now 41. But when she is not singing she is sewing as she is a seamstress. Since she wanted to add her voice to domestic violence she entered the competition and also because she is a "reasonably good singer."
She is confident that she would do well and she even made mention of the fact that some of the songs in the competition were not to her "approval" and as such she wanted to speak on a topic of substance and not just about partying. Her song has been written by Bonny Alves but it is something that she feels strongly about. She has a daughter, who is the reigning dance hall queen, and would not want her to experience any domestic violence.
Bonny Alves also wrote the song "Wine and Shake", which will be performed by Tomeeka Thomas. The young woman told The Scene that the song is all about having a good time and partying on Mashramani day. This is her first time in the competition and she said she entered to gain some experience. But experience is something she has had regionally as she spent more than a year in Antigua where she performed with the band Burning Flame.
When she is not singing Thomas goes to school and works as a hairdresser. She told The Scene that while she wants to win, she is not all consumed about the crown since she wants to ensure that she has some fun while competing.
(samantha_alleyne2000@yahoo.com)
Around the Web