When Guyanese international superstar Eddy Grant celebrates his 61st birthday on March 5, he will possibly be doing what he does best, rocking a concert in South Africa.
The singer has been on tour since last year, following performances at Nelson Mandela's birthday concert in Hyde Park and his first showing at the Glastonbury music festival.
Born at Plaisance, East Coast Demerara, he began his musical career while at school in England in the 60s forming the Equals.
He left the group in 1971 and began his solo career along with his own label Ice Records. He has had several hits including, "I Don't Wanna Dance", "Electric Avenue" and "Gimme Hope Johanna".
Eddy received a Bafta in the 90s for his contribution and achievements in the music industry. In 2001, he went double platinum with his 'Greatest Hits' album, which reached No 3 on the charts.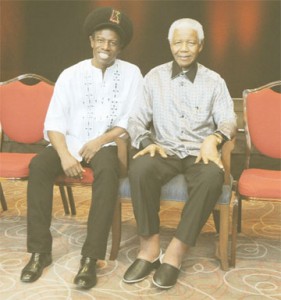 And just last year, he signed a record deal with Universal Records following which his album 'The Very Best of Road to Reparation' reached No 16 on the British charts.
Around the Web