After a five-night run to rave reviews, Link Show 25 will be repeated for two performances on Sunday March 8 and Monday March 9 at 8 pm.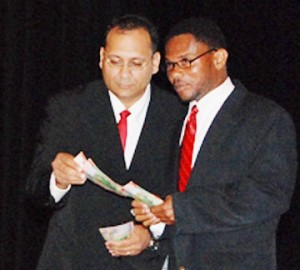 According to its producer, the show has received tremendous support from the public and the Theatre Company and GEMS Theatre Productions have decided to hold it over for two more performances. Tickets are $1200, $1000 and $500
The 40-plus cast members, including the Classique Dancers, have been giving the attending public much laughter and entertainment.
According to one patron, "The Link Show is good to go and relieve yourself of all the daily pressures".
Around the Web