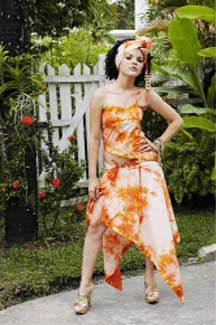 Designer Donna Ramsammy-James is offering a sneak preview of a show-stopping cultural and fashion event later this month that is set to open in Jamaica in April as part of an international fundraiser for a Bishops High School reunion.
'Classic El Dorado: Arts in Motion' is billed for Thirst Park on March 21. Donna will debut a new collection of mostly gold pieces at her first public showing in seven years.
Donna's breath-taking, high-fashion collections are usually unveiled at private showings. The designer has in the past hosted public shows in addition to staging many charity-based events, but she later retreated into a more private setting. Her clientele spans the country and extends into the Caribbean and North America.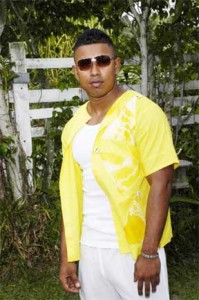 Speaking briefly with The Scene earlier this week, Donna said she is happy to be associated with The Bishops High School fundraiser, and is keen on going to Jamaica to put on the show.
She explained that the Bishops High School Old Students Association (BHSOSA) is organizing the event here and in Jamaica as it kicks off a two-year fundraising campaign to host an international reunion on the island in 2011. According to her, it is critical that the fundraising commences now.
The designer went on to explain that the initial idea was to simply take the show to Jamaica because that was what was planned, but someone persuaded them to have a preview here.  She said the idea took on a life of its own and the show has grown into a tea-party, cultural and fashion event.
As part of the March 21 package, patrons will be treated to the collection by Donna, tea, music and dance from Bishops High School students.
According to Donna, the show is a complete package. She said that too, that the persons working along with her are passionate about the event and are working tremendously hard to give the public a show worth attending.
Tickets for the event cost $3,000 and are available at the school and from members of the BHSOSA. Tickets are limited and persons are being advised to make their purchases early.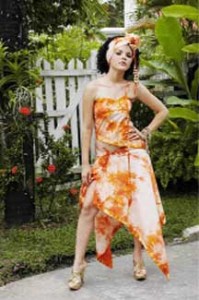 In April the show will open at the University of the West Indies Campus on April 3 and will move onto the Jamaica Pegasus on April 4. The venue for the finale on April 5 is being finalized, but should be known by this weekend.
Around the Web