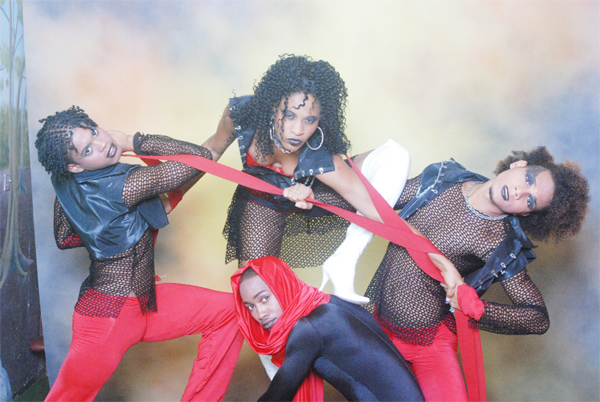 Paul Charles has had one philosophy in his years of dancing, funny thing is he often forgets what that is and only remembers on occasion when his memory serves him well. It so happens he remembered a few days ago, spelling out that he cares zilch about what people have to say about him being male and dancing.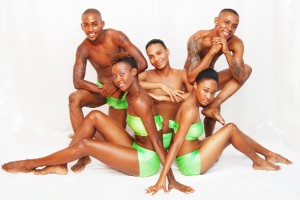 To ask whether people care is rhetorical almost because they do and it is not the compassionate kind of feeling. The tag of being the best male contemporary dancer performing on a local stage today did not come easily for Paul, but it is well placed.
On stage he is arresting, effortless and absolutely beautiful to watch, but even then the snickers and weird remarks about his sexuality would permeate the air. Paul has learned to live with it saying that after five years in the industry the stigma no longer affects him.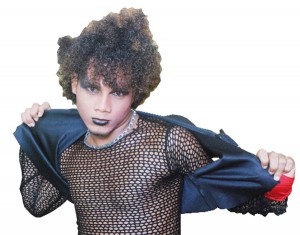 As a teenager growing up with a passion for Indian and Afrocentric beats, largely influenced by the duality of his ethnic make-up, Paul had a way of not worrying much about public approval believing instead that people could only either chose to like or dislike him.
He has always been bold too, dressing up in colourful costumes and competing in Indian dance competitions while still a teenager in search of a dance identity. He took defeat in his stride and persisted until he finally won while competing in the Indian dance category at Dance Mania a few years ago, and it is that relentless spirit that has pushed him to the top of Classique Dance Company and now defines him as one of the country's best.
Paul sat down with The Scene earlier this week to talk about his life as a dancer and the scholarship he is soon to pursue at the Debbie Allen Dance Academy in the US along with fellow Classique dancer, Travis Bowen.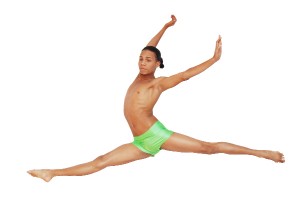 He is probably the only dancer with a story to tell of being discovered at Parliament Buildings wearing bits of African print and gyrating to African beats on a day when his rhythm was a bit off, but very few people knew that.
And most of what he remembers that day when Classique Director, Clive Prowell first took any serious notice of him was, "My waist was moving even if nothing else was".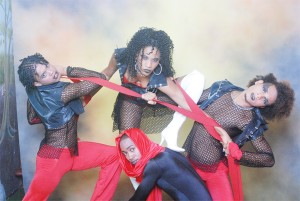 If ever there is a dancer who stretches choreography and owns it, its Paul Charles. He has a way of interpreting dance rarely seen locally and which is envious to watch. Sometimes the choreography is basic with simple moves and Paul goes out on a limb, but not excessively to distract from the performance or confuse it.
Contemporary dance is where he is at home. Paul is able to execute contemporary pieces with precision, flair, attitude and immense feeling. He is particularly proud of his ability to convey his feelings while onstage to an audience.
"If I am sad the audience must feel it; as when I am happy," he said.
He opened up about how when he is onstage it's another world where he is able to live freely, and do what he loves. Dancing, he said, has always been a part of his life recalling that he started professionally at age 17 years with Classique, but had been dancing before.
His first big moment came in 2004 when he performed with Classique in the production, 'Colours of La Dance 4'. Paul said he was nervous but held things together to draw praise from the audience and some respected names in local dance.
He went on to build on that moment. Paul said his focus sharpened as his confidence grew and within a short while dancing was all he lived for, and it showed in his performances. Time after time he would go out and gave a strong performance.
His consistency and obvious hunger for dance earned him the status of a solo dancer, and currently he is Classique Dance Company's male solo dancer, which means that he is allowed the privilege of dancing solo pieces for productions, sometimes as many as three dances.
Paul said his hard work and commitment to dance is what led to the Debbie Allen scholarship. He is thrilled about his selection saying that "good things like that happen only once and I plan to make the most of it".
He plans to dance at a consistently high standard while in the US, but pointed out that he is also looking forward to pursuing the academic side of the scholarship. Paul, who is currently studying accounting, has a plan to fall back on accounting as a career if dance somehow does not work out for him.
Paul is emerging as a choreographer too, taking on the job of dance instructor at several city schools. He currently works with the Business School, St. Stanislaus College and The Bishops' High. He recalled that during the recent Mashramani celebrations his choreography won in two categories and the other finishes were pretty solid.
Besides heating things up onstage with Classique, he works along with NGOs and is usually willing to be part of any national effort. He recalls that Carifesta 10 was one of his more memorable experiences.
Paul barely mentioned that he is a part-time model and that he landed the coveted title of Mr Photogenic during Guyana Model Search 2008. He said that modelling used to be a passion, but that his focus has been on dance for some time now.
Tonight Paul will be onstage at the National Cultural Centre as part of Classqiue's production, "The Edge", which promises fresh and edgier performances at an international level. Paul is a pretty good reason why anyone should see the production. (ianaseales@yahoo.com)
Around the Web