Fashion meets pop art in a creative way next Tuesday at 1 pm on Iconoclasts on DIRECTV Channel 999, in the form of English fashion designer Stella McCartney and American artist Edward Ruscha.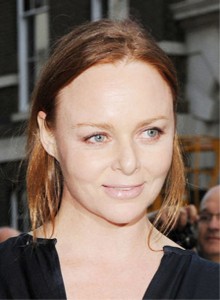 McCartney, daughter of former Beatle, Paul, and now deceased photographer Linda, enjoys considerable commercial and critical success as a fashion designer. Ruscha, born into a Catholic family in Nebraska, is well known for his pop art; paintings, printmaking, drawing, photography and film.
Iconoclasts, hailed as one of the best documentaries on television, had its Season 4 debut on Tuesday last at 7 pm on DIRECTV Channel 999.
Each hour-long episode of the six-part series features two leading innovators from different fields who come together to discuss their passions and creative processes.
The Iconoclasts series pairs two leading creative innovators from different fields including film, sports, architecture, fashion, food, music, and business. Unlike an ordinary interview programme, it captures the essence of these headline-makers through the eyes of the creative visionaries who respect and admire them the most.  The Iconoclasts visit each other's worlds to explore their creative process, their inspirations and their passions. Each pair provides viewers with an inside glimpse into the inspiration and motivation that made them who they are today and offers insight into the real people behind the public personae.
Customers with the DIRECTV Plus DVR have the advantage of recording the entire season of this show for viewing at their convenience.
On Episode 2 next Tuesday, from the studio to the atelier, Ruscha and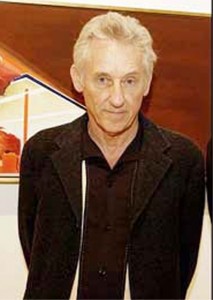 McCartney will push the boundaries of art and fashion, sharing a creative passion for their own work and each other's.
McCartney's line of clothing and organic beauty products is one of the most sought after luxury brands today. Ruscha is an artist's artist whose 'urban vernacular' of paintings, drawings, photographs and prints are some of the most influential works of the 20th century. Witness a rare glimpse into the worlds of this visionary duo as they engage one another across generation, medium, and expression.
Around the Web