Hi Everyone,
When I wrote three weeks ago asking whether Barbados and Guyana can meet on a plate, a friend and regular reader, commented, "There's always going to be tension on these issues, as people think their national identity will change…" I completely understand the fear. Nowhere is the evidence of the erosion of this identity clearer than in our food landscapes. And I don't mean specifically in Barbados but across the region.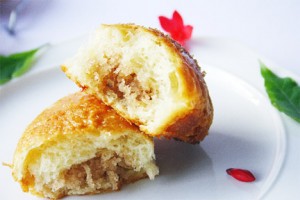 Food plays a central role in the cultural identity of any nation. It defines us. The traditions and rituals that we partake in everyday and on special occasions often have at the centre, a meal. Food is at the heart of our communication and given then that it is an integral part to our identity, migration alone, cannot be the main contributing factor that gives cause for concern to the perceived threat of national identity.
Popular media, technology, and a changed pace of life have already made significant down payments to some loss of our food identity. If we don't take matters into our hands immediately, our cuisine, that thing that makes us unique, that thing that moulds us and defines us will be lost forever.
We in the Caribbean are a proud group of nations and often boast about never having the need for cookbooks and recipes. We cook by instinct, we make do, and we take the ordinary and make it extraordinary. We have successfully fused the cuisines of our forbearers to create a singularly dynamic range of food. The secrets, methods, and techniques have been passed on from one generation to the next placing our food identity on a firm setting. For the past several years, however, we cannot in all good conscience profess to be on such firm ground because, like I said, we live in a different time. Home cooking and the passing down of food knowledge has been placed on the back burner and in some cases, altogether forgotten. Or, some bastardized version is being made and passed as the real thing.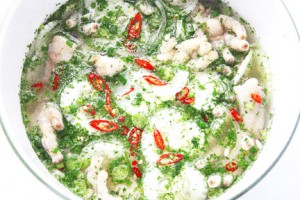 Please do not misinterpret what I am saying. I am not calling for a return to the days of old and to do things like they were back then. I do however believe that there are lessons we can learn, processes we can adapt and merge with our modern day way of doing things. Let us not in our quest for advancement and acceptance, lose sight of who we are and the stock from which we have come. After all, it is that woven tapestry of cultural influence and way of life that's made us who we are today.
You know what bugs me? When the chefs, and celebrities, and nutritionists, and travel writers suddenly "discover" what we've known all along. If you look carefully at the world food scene today there is a clarion call for a return to basics. For years these food gurus told us that certain foods were bad – sugar, eggs and milk – but now they have suddenly rediscovered these ingredients. Whole milk is the "new" health food for the supply of calcium; whole eggs give us necessary protein. Even Pepsi has "rediscovered" sugar and packaged their return in the trappings of nostalgia – Pepsi with sugar is called Pepsi Throwback complete with groovy 60s music.
But it's not just the ingredients that are being "discovered." We are being told to do things that, if we are honest, our grandparents used to do without having the "wise words" from the food gurus – things like start up a kitchen garden to grown your own fresh produce.
When we watch food television programming we often see celebrity chefs on what we could call "culinary safaris" to discover the old time cooking ways in the remote villages of Italy, Spain or Greece. This they have "discovered" is where the heart of cuisine lies – in the places where food is simple, fresh and outstandingly delicious. Is it going to take some Michael Bourdain or Jamie Oliver coming to our own villages, our own backyards and "discovering" Caribbean cooking for us to truly appreciate what we have?
I hope hot, but I run into too many people who are ashamed of our food. Some go about labelling it as "poor man's food" while others deny the knowledge of some dishes and ingredients lest they be judged in someway. I've had Caribbean people tell me that our food is not special, it is not fancy, it is ordinary and boring. It lacks the glamour of other cuisines. It is for that exact reason that I was heartened one day when my editor wrote complimenting me on making foods considered ordinary and simple – extraordinary, not just from the way they are presented visually but the manner with which they are talked about.
Several years ago at a cooking workshop here in Barbados, conducted by international chefs, there was a call by one of the chefs for restaurants to cook Caribbean food. Note it was not a call to cook more Caribbean food but to actually cook Caribbean food. There are too many hotels and restaurants, he said, that did not seem to realize that people came to the Caribbean for more than just the sea, sand and sun. As with most things in these parts, someone from outside has to say it for it to ring through never mind there are many right among us that have been saying the same thing.
I've read in Barbados' Nation newspaper this week about a project, True local hospitality, "We offer visitors the opportunity of a cultural exchange by going into the families' homes for a lunch or dinner for two or three hours. They get to meet family members and exchange stories and cultures…" The call by the chef and this new initiative are good ideas, but cooking our own food our way does not have to simply be a part of a tourism marketing gimmick. We don't only have to think of preserving our food heritable for the tourists. We can preserve it for ourselves, for our own sense of pride and our health.
Our identity, borne out of the ingenuity of the food and influences of our foreparents should not be allowed to fall by the wayside. We cannot let who we are as a people diminish. In our push for progress and modern advancement, we should not give up on the things we used to do and then wait for somebody to teach us what we already know, or for someone to teach us our own heritage.
Cynthia
tasteslikehomehome@gmail.com
www.tasteslikehome.org
Coconut Turnovers
Yield: 10 – 12

Ingredients
DOUGH:
2 ¼ cups all-purpose flour
1 teaspoon salt
4 ounces unsalted butter, cold
4 teaspoons instant yeast
1/3 cup white granulated sugar
1 cup warm milk
1/3 cup sugar-water
Brown sugar for sprinkling
FILLING:
2 cups freshly grated coconut
1 cup white granulated sugar
1 teaspoon almond essence
¼ teaspoon ground cinnamon
Method
1.  Mix together, flour and salt
2.  Rub in butter to flour mixture
3.  Add yeast and sugar to warm milk and mix thoroughly
4.  Make a well in the centre of the flour mixture and add the milk mixture. Combine the ingredients, gently kneading
5.  Place in a lightly oiled bowl, cover and let rise for at least 1 hour
6.  Meanwhile, add the ingredients for the filling to a bowl and mix. Set aside
7.  Punch down risen dough, knead lightly and cut into equal pieces. Form each piece into a ball
8.  Taking one piece of dough at a time, roll each piece into a 3-inch circle; place a heaping tablespoon of the filling in the centre, spreading it a little lengthways. Lift on end of the dough to the other, as in a fold and seal the ends pressing them together. Place on greased or parchment-lined baking sheet, seam side down. Repeat until all the turnovers are made
9. Cover and let rise for at least 30 minutes
10.  Meanwhile, preheat oven to 350 degrees F
11.  Brush turnovers with sugar water and sprinkle with sugar and place in oven
12.  Bake for 20 minutes, at the 18-minute mark, brush with sugar water and let bake for another 2 minutes.  Brush again with sugar water and remove from oven.
13. Cool on a wire rack; serve warm, room temperature or cold.
Comments

GEMS Theatre Productions presents a new half an hour sitcom "Days Like Dese," a family-oriented comedy that surrounds the Rupauls, a middle-class Guyanese family.

Just three weeks short of the staging of the Miss Guyana Renaissance pageant, twelve ladies are kept busy perfecting dance routines, walk and speeches.

Twenty-year-old Keisha Brazh under the African name 'Serwah Mawusia,' is representing Ghana.

Put to task at the age of just ten to help to create the family's Christmas cake propelled Rabina Shivraj into a world of baking and decoration and today she has learnt the art of hooking her customers, first with her creativity and secondly with the taste of her creations.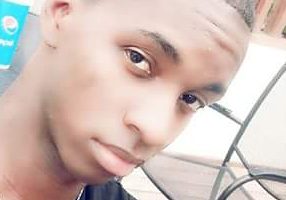 By Joanna Dhanraj With August fast approaching, the contestants of the Mr and Miss Guyana African Roots 2017 pageant are busy perfecting their skills for their big nights.