LOS ANGELES (Reuters) – In death, Michael Jackson is enjoying a commercial renaissance that had eluded him for years.
The self-proclaimed "king of pop" who died suddenly on Thursday occupied the top 15 slots on online retailer Amazon.com Inc's best-selling albums within hours.
The No. 1 disc, not surprisingly, was the 25th anniversary reissue of his 1982 blockbuster 'Thriller', the biggest selling album in history with estimated worldwide sales of almost 50 million copies. Three different configurations of 'Thriller' came in at number 12, 13, and 14.
Second place went to 1979's 'Off the Wall', which was followed by 1987's 'Bad'. Both were also massive sellers upon their initial release. His last studio album, 2001's 'Invincible', came in at a more modest No. 10.
The other albums on the list were mostly compilations either of his solo work or his hits with the Jackson 5.
Jackson's Sony Music label, a unit of Sony Corp, said he sold an estimated 750 million records worldwide, and released 13 No. 1 singles.
"His artistry and magnetism changed the music landscape forever," Sony Corp Chairman, CEO and President Sir Howard Stringer said in a statement. "We have been profoundly affected by his originality, creativity and amazing body of work."
Comments

GEMS Theatre Productions presents a new half an hour sitcom "Days Like Dese," a family-oriented comedy that surrounds the Rupauls, a middle-class Guyanese family.

Just three weeks short of the staging of the Miss Guyana Renaissance pageant, twelve ladies are kept busy perfecting dance routines, walk and speeches.

Twenty-year-old Keisha Brazh under the African name 'Serwah Mawusia,' is representing Ghana.

Put to task at the age of just ten to help to create the family's Christmas cake propelled Rabina Shivraj into a world of baking and decoration and today she has learnt the art of hooking her customers, first with her creativity and secondly with the taste of her creations.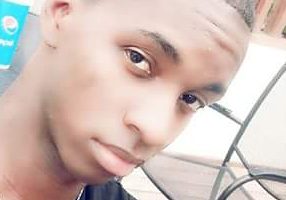 By Joanna Dhanraj With August fast approaching, the contestants of the Mr and Miss Guyana African Roots 2017 pageant are busy perfecting their skills for their big nights.