Fresh from the signing of a new $7.5 million services support agreement with the Guyana Telephone and Telegraph Company (GT&T), President of the Tourism and Hospitality Association of Guyana (THAG) Paul Stephenson met Guyana Arts and Craft Producers Association President Tracy Douglas on Tuesday as part of an ongoing initiative to deepen collaboration.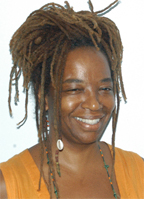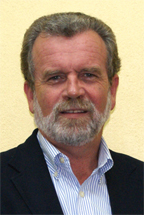 Stephenson had told this newspaper several weeks ago during an earlier interview of an initiative which THAG is currently pursuing to broaden the scope of its activities in the sector. At last Tuesday's meeting the heads of the two organisations discussed a number of issues related to further enhancing the state of readiness of the local art and craft sector to seize more opportunities from the tourism industry.
In a frank discussion at the Cara Lodge, Stephenson and Douglas agreed that while local art and craft producers had a reputation for producing what Stephenson described as "a good product," they were hampered by deficiencies in packaging and marketing and these needed to be corrected if they were to be competitive both at home and on the international market.
Stressing that the local art and craft industry "must be geared to respond to the requirements of the tourist industry", Stephenson said he believed THAG could provide more support for the industry by seeking to encourage local hotels to stage displays of local art and craft, which would expose local creations to an important target market. Additionally, both Stephenson and Douglas agreed on the desirability of creating a directory of Guyanese art and craft producers which could be made available to potential buyers.
Stephenson said he felt local hoteliers were likely to be receptive to the idea, and the two agreed to explore the possibility of a major local art and craft exhibition in July this year.
Meanwhile, Stephenson and Douglas also discussed the desirability of their organisations working together to further extend the reach of the Guyana Art and Craft Producers Association into hinterland areas in order to ensure that it benefits fully from the contribution of Amerindian art and craft.
THAG has been pushing the concept of community tourism against the backdrop of the potential gain to be had from the influx of visitors to Guyana from neighbouring Brazil and Stephenson said he believes community tourism can play "a significant role" in further popularising the handiwork of local Amerindian communities. In furtherance of the strengthening of links between the Guyana Art and Craft Producers Association and Amerindian art and craft producers, representatives of the association are to meet the Head of THAG's Tourism and Amerindian Affairs Committee Sydney Allicock. Additionally, the presidents of the two organisations have agreed on a periodic regime of encounters where Stephenson said they could discuss a range of issues including the respective roles that they can play, together, in product enhancement, packaging and marketing for local works of art and craft.
Around the Web