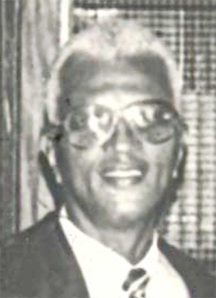 George Horace Roy Jackman, SC, CCH, a former Director of Public Prosecutions, died on May 20, aged 81.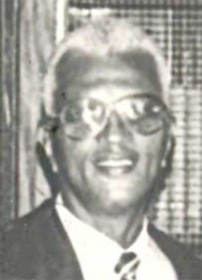 George Jackman was one of Guyana's leading criminal law prosecutors of the 20th century and the most prominent personality in Chambers of the Director of Public Prose-cutions in the post-independence years. Several criminal cases initiated by the state became causes célèbres in the highly-charged political atmosphere of the 1970s. Many of them attracted the attention of the international community. They were hotly debated by local lawyers and laymen alike and reviewed in law journals. Jackman's name, invariably, came to be associated with all of them.
Arnold Rampersaud, an activist of the People's Progressive Party, was tried for the murder of a policeman at No 62 Village on the Corentyne in July 1974 on the anniversary of the July 1973 general elections.  Kwame Apata, an activist of the Working People's Alliance, was tried for the illegal possession of a revolver and ammunition in the wake of the July 1979 arson of the head office of the People's National Congress that occurred on the anniversary of the July 1978 referendum. Larry Layton, an American citizen who was a member of the People's Temple cult, was tried for the murder of US congressman Leo Ryan at Matthew's Ridge during the notorious November 1978 Jonestown massacre.  Bilal Ato, a member of the House of Israel cult, was tried for the murder of the Roman Catholic priest Fr Bernard Darke in July 1979.
These and many other criminal trials were memorable legal and political events. For Jackman, there was no escaping the spotlight. His longevity in the DPP's Chambers was a testimony both to his personal competence and of the confidence reposed in him by the administration. His prominence was also a reflection and a result of the enormous power possessed by the Director of Public Prosecutions under the Guyana Constitution. He could institute and undertake criminal proceedings, or discontinue action against any persons before the court "in any case in which he considers it desirable so to do." Jackman came to wield those constitutional powers of his office with prudence and forbearance.
Known equally for his perspicacity as his tenacity during trials, Jackman developed an approach which, perhaps, was most evident in the case of Kwame Apata who had been charged for two offences – being in possession of a firearm without lawful authority and also being in possession of ammunition. Both were offences contrary to the National Security (Miscellaneous Provisions) Act but were also contrary to the Firearms Act.  This gave rise to what was termed a "hybrid" offence. Apata's trial became a sort of legal landmark. The courtroom contention revolved as much around the competence of the court as the culpability of the accused. It was as a result of Jackman's argumentation, at least in part, that the National Assembly enacted the Criminal Law Act the following year which determined the circumstances in which proceedings for such offences could be commenced summarily or indictably.
The DPP's Chambers in the early Republican years could be a bed of nails. As Jackman found, political considerations seemed to permeate every part of the educational, economic, industrial and cultural life of society. Trials often incurred the wrath of civil libertarians and he was under perpetual public scrutiny. But he bore the burden of his responsibility with equanimity throughout his service.
His duties brought him before the Chancellors of the Judiciary – E V Luckhoo, J O F Haynes, V E Crane, K S Massiah and K M George – and the most eminent judges of the Court of Appeal. He came against the most erudite defence counsel of the day in the intensely contested and contentious cases. Despite his slight, short stature, he was an audacious advocate with an independent and incisive mind.
His technique as a prosecutor upset conventional views about the functioning of the courts and advanced a more realistic 'what actually happened' approach. This type of empirically-informed method demanded that state counsel should be rigorous in their research.
Central to his work was the almost mathematical methodology, which he adopted from the time of his arrival as a junior counsel in 1966 and amplified over the years until his retirement as Director of Public Prosecutions. This approach to prosecution left little to surmise. He examined each case critically and identified specific points of law which had to be proven for successful prosecution. He compiled a personal handwritten prosecutor's notebook – actually a comprehensive compendium of cases which he would consult for precedents – which he used effectively for ready reference and shared freely with his juniors over the years.
Jackman became a mentor to young entrants to the Chambers. He genuinely liked the company of junior counsel and those who worked with him came to regard him as a friendly and helpful teacher rather than as an overbearing boss.  It was not surprising that several of them – including Ian Chang, Nandram Kissoon, Yonette Cummings-Edwards, Roxane George-Wiltshire – graduated from apprenticeship in the Chambers and rose to prominence in the judiciary.
Jackman had joined the British Guiana Civil Service as a temporary Class II Clerk at the Supreme Court and Deeds Registry after leaving high school in February 1947. He was promoted to the rank of Class I Clerk and transferred to the Department of Local Government where he served from 1954 to 1962 when he resigned to travel to England to study law.
On qualifying, as a barrister, he joined the state legal service in the Chambers of the Director of Public Prosecutions as a Temporary Crown Counsel but was confirmed as a Crown Counsel on the same day – December 23, 1966. There he remained until he retired 28 years later at the age of 65. During his service, he was appointed Senior State Counsel in April 1970 (after the designation 'Crown' was changed to 'State' when Guyana became a Republic), Assistant Director of Public Prosecutions in 1974 and Deputy Director in 1976.  On the death of Emanuel Romão, he was appointed Director in March 1985.
George Jackman was born in Nabaclis Village, about 24 km from Georgetown on the East Coast of Demerara.  He came from a typically large rural family, growing up with three brothers and six sisters. His father, Archibald Fitzdonald Jackman, was the village goldsmith and jeweller and his mother, Clarabel née Le Gall, was a homemaker. He attended the St Andrew's Anglican School at Cove and John Village nearby and, from 1941, the Enterprise High School in Georgetown. He read law at the University of London, earning the LLB (Honours) in 1965.
Jackman was appointed Senior Counsel on October 28, 1985 – in the company of other legal luminaries such as Maurice Clarke, Clarence Hughes, Sase Narain, Julian Nurse and Doodnauth Singh. He received the award of the Cacique's Crown of Honour for his contribution to the legal service at the 20th Republic Anniversary on February 23, 1990. A charter member of the Lion's Club of East Demerara, he served as a privileged clubman for 39 years and as president in 1976-77. He was also a Melvin Jones Fellow and zone and district chairman on several occasions.
George Jackman is survived by his wife Shirley Melrose née Fernandes, whom he married in November 1962, and their three children.
Comments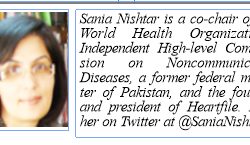 By Sania Nishtar ISLAMABAD – Half of the planet cannot access essential health services.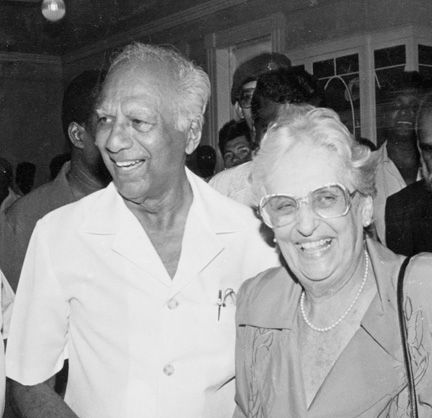 By Clem Seecharan Clem Seecharan is Emeritus Professor of History at London Metropolitan University.

Cheddi Jagan returned from studies in the United States to a British Guiana in 1943 that was a cauldron of poverty.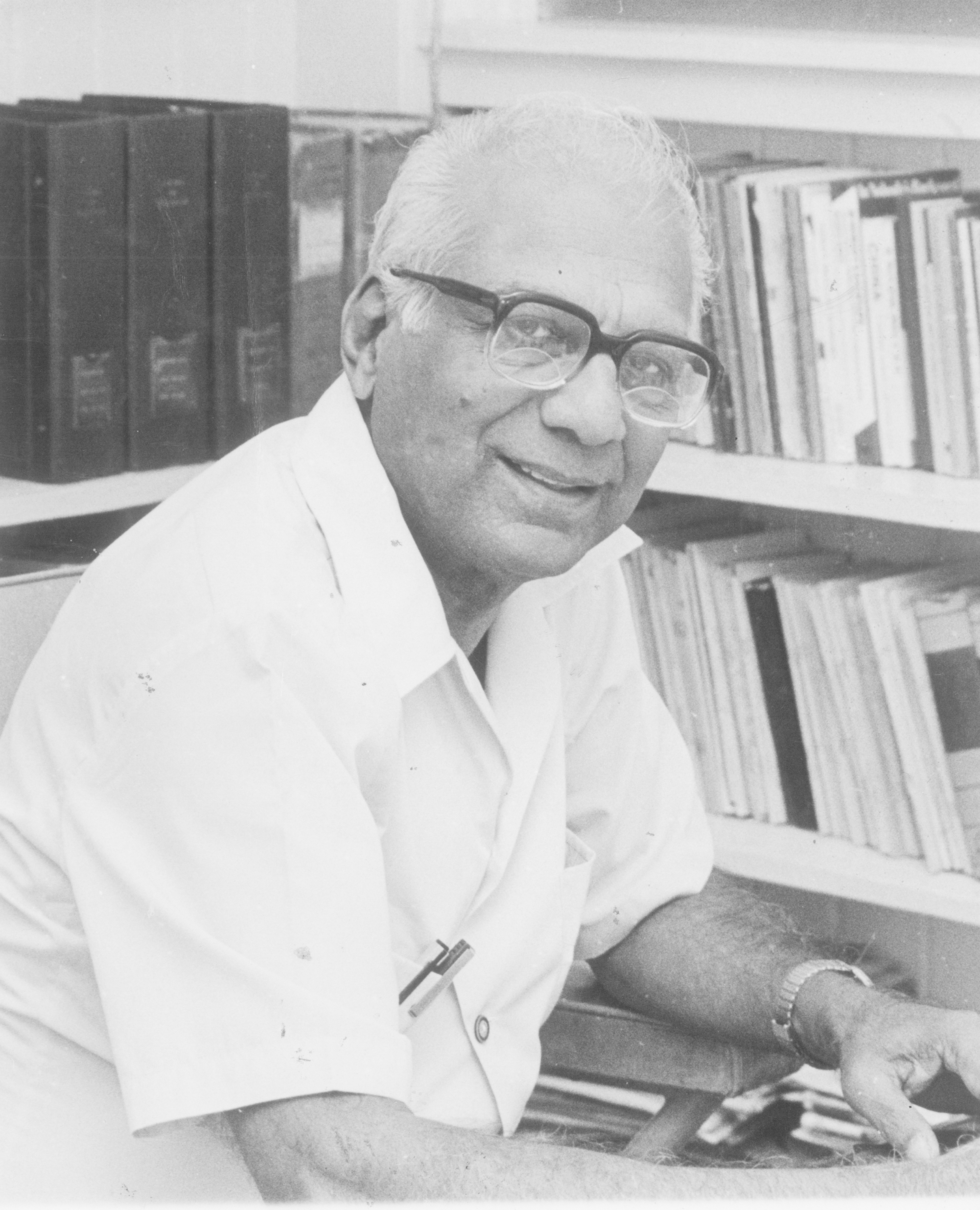 Dr Jagan enjoys a ride on a ferris wheel with his grandchildren. Cheddi Jagan and Forbes Burnham leave then British Guiana to plead their case abroad, following the suspension of the constitution by the British in 1953.