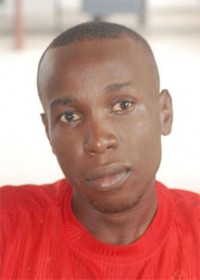 Sheldon Deputron, visually impaired from Aurora Village
My difficulty is getting public assistance and getting it on time. Sometimes you get pushed around or you have to sit and wait long. Presently I don't have my book. I have so much difficulties that I feel bad when I think of them all. I normally rear ducks, chickens and goats and I have a supportive family.
At this meeting, my region (Region Two) came to join the Disabled People's Network. It is real good for disabled people.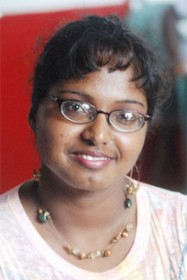 Indira Ramnauth, physically disabled from birth, Region Two
I have been to the conference twice now and for my region we are here looking for transportation. We find it difficult since we are not working anywhere.
I try to cope with my disability with the network, it is good to share you don't feel to yourself that you are the only one like this. There are people who understand.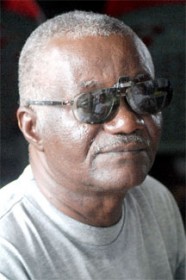 Compton Wilson, visually impaired for seven years, Region Four
The difficulty I was encountering and still do encounter is transportation. I walk with a cane sometimes and when I'm on the road with my cane the buses pull up, see my situation and drive off. Those who know me stop and pick me up.
What I hope this assembly achieves is transportation for disabled persons. I have been with the network for two years and I hope we will achieve all the things that we are planning to do.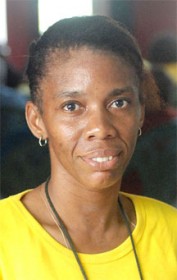 Sabrina Reid, Region Six, hearing impaired (conversation was interpreted by volunteer Dean Thomas)
My problems are mostly family problems. I am an assistant cook at the Special School.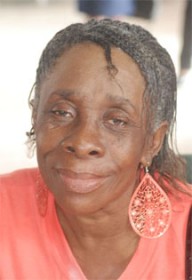 Desiree Caesar, Region Five
I fell from a truck ten years ago and can't walk properly. It is only my knee but I can do work but I have to sit down. I was working at NARI then when I was coming off the truck I wasn't off the truck properly and it pull off and I fall.
The network is good it helps me to learn to improve and it helps you to learn to make things. I hope good things come out of it.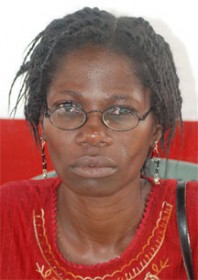 Abigail Hamilton, Region Six
I suffer with glaucoma and that is how I lost my eyesight. My problem is my husband beat me up and carry away my public assistance with $9,000 I had. I call the police and they take a statement over the phone but they have not come yet and I don't know if they catch him.
I joined the organisation earlier in the year because on several occasions I tried to poison myself. Since I came to the organisation I get little upliftment and turn my mind away from poisoning myself.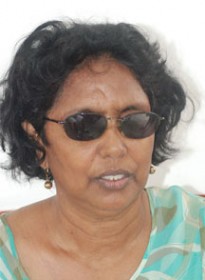 Savitri Robertson, Region 4, visually impaired for 24 years
At first I was worried about the blindness. I continue to go to church and that is where I am mobilised. I also talk with persons with disability and encourage them.
Right now I am on an outreach programme with three visually impaired persons. I joined the DPN in 2001. I must say the network is very useful to me. Rather than being at home you get to meet and encourage and tell others about it. We get to be more independent.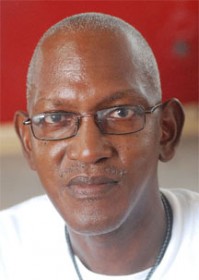 Clifton Bradford-Charles, Region Four, East Coast
I have been physically disabled for a number of years. I am limited to movement because of my limbs. Being a part of this network helps me to know more. Although challenging it encourages me to reach out to others. It really works a lot for me. I have been with the network for a number of years we use to meet under my bottom house.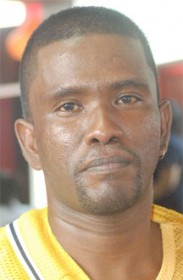 Rod Taylor, Region Six, physically disabled from a birth defect
The only problem is when I have to go to stores. They don't have ramps and then they say that I am blocking up the place. I have been with the network for a number of years and it has helped me to learn a lot of things. You see people worse off than yourself.
The public assistance helps me buy what I want and need but our region needs a lot of things and help.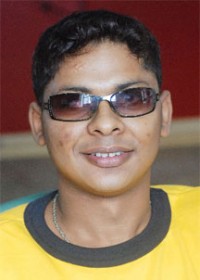 Omesh Jhagroo, Region Six
I have been visually impaired for three years from a disease called uveitis (inflammation of the middle layer of the eye). At first it was devastating to me coming from a world seeing and not seeing is very hard. Due to interaction with family and the organisation I developed an acceptance and contentedness with my disability and I am coping much better with it.
I think DPN is very important. It makes persons with disability voices be heard. Together we can get those voices heard. I hope there will be success for the organisation and more things can be done for us and I hope the act in Parliament the President will make it happen for us.
Comments

By Mark Leonard LONDON – Over the last few weeks, media around the world have been saturated with stories about how technology is destroying politics.
CARACAS/HOUSTON (Reuters) – Venezuela's unraveling socialist government is increasingly turning to ally Russia for the cash and credit it needs to survive – and offering prized state-owned oil assets in return, sources familiar with the negotiations told Reuters.
By Carl Bildt CHICAGO – We are now in the final days of the industrial age.

During Men's Health Week, the man/woman in the street were asked to speak on their lifestyles and what they do to maintain their health or to encourage their significant others to lead healthy lifestyles.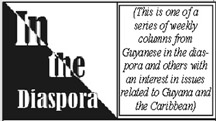 By The Caribbean Voice There are no reliable statistics on the amount of persons engaging in the use of illegal drugs or those described as addicts.