By Nigel Westmaas
This essay is concerned about the politics of memory.  As Guyana's newest political (elections) season unfurls there will be  numerous references to events, concepts and phrases that support attendant political narratives, that is, Guyanese political history as mainly defined by the two mass political parties that have been at the helm of the country's political life since 1953. This contemporary concentration on a convenient nomenclature of Guyana's political history that devolves primarily on the narrative of the two dominant political forces is hardly surprising given the grasp these organisations have held on national political consciousness up to this point.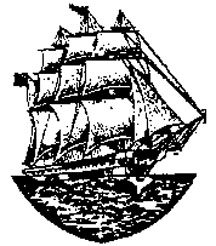 The nomenclature of  events and concepts by which the two main political parties (the PPP and PNC) define  and control the narrative of "modern" Guyanese politics include:  the "1950s" and "1960s"; "Disturbances"; Feed, Clothe and House the nation"; Enmore Martyrs", "First Past the Post " system; "Sun Chapman" and the preceding Wismar incidents; " Power-sharing"; "rigged elections";  "Partition"; "Proportional representation"; and "paramountcy of the party".  These favourites in the local political lexicon, as important as they are separately and collectively, sometimes uncritically legalize the philosophy and actions of one main party or the other in the representation of Guyana's political history. This dominance leaves in its wake silences or ill attendance to other political narratives, past and present and the need for a thoughtful search for an improvement in our political narrative and culture.

POLITICAL CULTURE AND MEMORY
This status quo is maintained by obvious suspects. First, the general climate of neglect and lassitude (not only a problem for the modern period) of recording, collecting, and calibrating social and political phenomena evenly,  on the basis of facts and analysis. The second is related to the state of political culture in the land.  Inevitably, any call for a restoration or democratization of  the political archives and memory  is inextricably tied up with the existing political culture.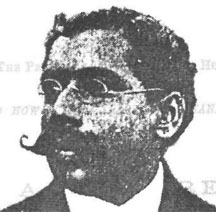 Because of the arguably terminal decline of the political culture and attendant cynicism, the term (political culture) is usually invoked  as exhortation for a way out or around issues or conditions like "one man rule"; negative or dawdling constitutional change; corruption in public and political life; the exercise of centralized power by Guyanese politicians who happen to be in office; male centred politics; one party dominance; and of course the always present discourse on ethnic insecurity and equality all derived from some of the concepts this article addressed earlier.
A new "political culture"  also emphasizes by extension an informed public and a bottom up approach to change that can more potently  assist the drive for reform and help transform the narrowness of the existing narrative.
This restricted political narrative can be found in certain categories  including events (like social rebellions); concepts; ideologies; the process of colonisation & government; judiciary; social conditions; constitution/law; administration/local government; forgotten politicians and political organisations ; commissions of enquiry; and the appraisal and recording of incidents drawn from memory (or oral history) a long sidelined victim of normative history which holds that the discipline of history is "objective".
ARCHIVES, RESOURCES AND AGENCY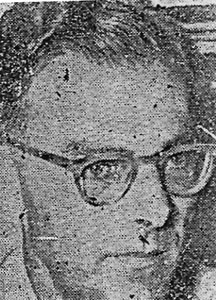 The term, 'archive' meanwhile is routinely associated with an established and chosen set of newspapers and documents permanently accessible in a controlled space in a specific buildings/areas and protected by official library systems, ministries and/or state functionaries. One of the favoured repositories of this knowledge especially for politics, is the parliamentary Hansard.  But this universal association of archives with formal documentation is more and more under scrutiny and dispute. One historian Carol Stedman notes that the archive "is not and never has been the repository of official documents alone."  There are other 'informal' sources, the very things we take for granted that constitute "archives". These include personal collections, sound recordings, old flyers, film, old photographs, unfinished class notes, anecdotes  or stories passed down from generation to generation (griots), Amerindian rock paintings and conception of the universe as a base of the tradition,  forgotten works of Guyanese artists, musicians, scientists, and writers and even the apparently common place letters (which Guyanese author Wilson Harris once promoted for their underestimated importance). In  point of  fact anything uncherished in the time it was produced assumes much more importance for pride of place in the country's memory store.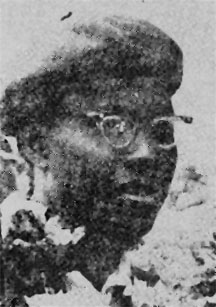 As we focus on the politics of memory, we should acknowledge that the relative silence on most aspects of our political history is offset in part by the work of individual Guyanese, publishers, organisations, and the press and television. The Free Press (under the directional influence of David Granger) continues to publish short monographs of one aspect or another of Guyanese history including the political past.  A few columnists and television hosts have also added their part in reconfiguring and addressing the issue of the past and linking it with the present in cultural and social terms. Three of these columnists, Frederick Kissoon (daily), GKH Lall and Allan Fenty (weekly) frequently invoke, in their different and independent broadsides, contradictions in political life, and other subjects of import for politics, inclusive of  historical reflection and analysis.
There are others who provide a sense of history via image. Barrington Braithwaite's convincing biographical and event recall through his excellent drawings of historical moments and people is a  powerful and valuable visual collaborator in recovering that history where photographs were unavailable and imagination is required for depiction of past events and/or people.
As indicated, the fount of information for calibrating and facilitating a fresh political narrative is not weak in material, archival or otherwise. In 1991, the University of Guyana History Department published Guyana's select history bibliography under several categories. Four hundred and forty four publications in all were listed, an important, valuable record on Guyana. The History Gazette booklet series also produced by the History Department at the University published an approximately eighty laudable titles from 1988 before production folded in the mid 1990s. Among these booklets were many that focused on political episodes, events, organisations and political figures in the country's history.  There are also older political and social commentators like Pat Dial whose lost or forgotten lectures are part of the national conversation too frequently eclipsed by narratives that "forget" older narratives.

POLITICIANS IN HISTORY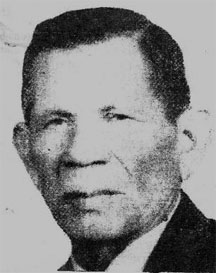 What are the areas in Guyana's political history that could do with research and popularisation with some benefit for current day political deliberation and action?  For starters there is the  individual politician.  Consistently at the  historical and contemporary centre of national political life are the household names, the well known political figures inclusive of Forbes Burnham, Cheddi and Janet Jagan, Eusi Kwayana (Sydney King), Walter Rodney,  Hamilton Green, and Desmond Hoyte.  But what of other political names across time (in no particular order)  like John Sayers Orr (major figure in the 1856 Angel Gabriel riots),  Margaret Ackmann, Atta, Stephen Campbell (Dean of Amerindian legislators), Nelson Cannon, Joseph Ruhoman (author of "The Negro-Indian combine"), Arthur Chung, Peter D' Aguiar, Damon, Patrick Dargan, Daniel Debidin, Rawle Farley, Fred Bowman, Seeram (reportedly the only Indian Guyanese in the 1926 Popular Party), John Fernandes(UDP), R.B Gajraj, Mohamed Khan, Nazrudeen, W O R Kendall,  Winifred Gaskin, Bechu, Ann Jardim,  Ganraj Kumar, J P Lachmansingh, Rev Alan John Knight, Rupert Tello, Gov Henry Light, Jessie Burnham, Lionel Luckhoo, Dr J.B Singh, Ras Makonnen(early pan-Africanist), Jane Phillips-Gay, Moses Bhagwan, Fenton Ramsahoye, Thelma Reece, Shirley Field Ridley, Frederick Seaford, Dr L.A Sharples (Corentyne physician and chairman of a Guianese political party), Rose Sobers (social editor of Sunday Chronicle in the  1930s  and one who made an early call for a League of Women voters in colonial Guyana), and  Alfred Thorne.  Many of these political names have been accorded little  or no acknowledgement or  placement in the Guyanese political tapestry. There have been short accessible biographical accounts of several Guyanese political figures of the past but few major, in depth biographies have emerged. There are several exceptions, including Baytoram Ramharack's Against the Grain: Balram Singh Rai and the Politics of Guyana; Selwyn Cudjoe's biography of of Guyana's first major politician ARF Webber ( titeld  Caribbean Visionary: ARF Webber and the Making of the Guyanese Nation);  and an intellectual and political biography of Walter Rodney by the Jamaican author Rupert Lewis. Excepting for short monographs there has been no thoroughly researched and unvarnished biographies of the two principal political figures, Forbes Burnham and Cheddi Jagan. When these anticipated biographies  do emerge it is hoped that they are not cut from the adorative, `great leader`  cloth, but  render a full active  picture of each man. Selwyn Ryan's huge (842 page) biography Eric Williams –the Man and the Myth of  the Trinidad statesman is instructive in letting the biographical data speak for itself.

THE POLITICAL ORGANISATIONS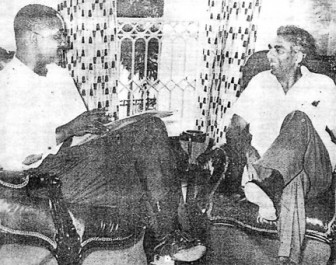 And then we have those organisations and their respective histories that appear to have faded from Guyanese history. These include Marcus Garvey's Universal Negro Improvement Association (UNIA) presence in Guyana (at least seven groups were known to exist) along with the impact of Garvey's BG visit in 1937. The ideology and activity of other political institutions like the Negro Progress Convention, the British Guiana East Indian Association; the Peoples Association of the early twentieth century, and the New World Group of the sixties (of which David de Caires was an active participant)  remain open for full assessment. There is also need to explore the role of the religious community in shaping political allegiance whether as sources of an alternate ideology, instruments of subversion/penetration of the nationalist movement or their role in the fight for human rights and democracy especially in the 1970s and 1980s.
And what of the history of political parties in this country?  Apart from the standard political parties fifty-five known political organisations are known to exist between the birth of the Popular Party in 1926 British Guiana to the most recent, Guyana Peoples Partnership (GPP).  It is important, regardless of the duration of existence or philosophy of political parties that they are recorded in one form or the other. Space does not allow for the addition of the full list but a brief snapshot of the list of (political) organisations/parties include the Debidin Workers and Farmers' Party; the Guiana Rightist Party; the Federated Democratic Party; Anti Federation party; Independent socialists; New Independent Party; PUP (Peoples United Party; Peoples National Party (Robert Hart); the British Guiana Labour Party, and an unrecorded Amerindian party.
The full listing, political ascent and descent, and philosophies of all these political parties, along with  other categories await a fresh, deeper perspective of Guyana's rich but often unvoiced political history and narrative, one that pleads for the enrichment of discourse in a frayed land.
Around the Web