This week features Christian Campbell, a young writer of Bahamian and Trinidadian heritage, an Oxford Rhodes Scholar and member of the teaching Faculty of the Department of English at the University of Toronto. His poetry and essays have been published widely in journals and anthologies such as Callaloo, Indiana
Review, New Caribbean Poetry, New Poetries IV, PN Review, Poetry London, Small Axe, The Ringing Ear: Black Poets Lean South, The Routledge Companion to Anglophone Caribbean Literature, Wasafiri and West Branch.  His work has been translated into Spanish in the anthology Poetas del Caribe Ingles.
Campbell has been making literary headlines for the last few months for his first book of poetry, Running the Dusk, published by London based Peepal Tree Press, a publishing house that specializes in Caribbean and Black British writers. Running the Dusk was named a finalist for the Cave Canem Prize by African-American poet Sonia Sanchez, and was shortlisted for the prestigious 2010 Forward Poetry Prize for the Best First Book in the UK.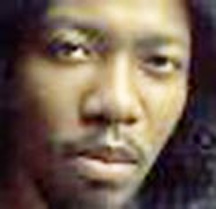 The Forward Poetry prizes were created in 1991 to bring contemporary poetry to a wider audience. Often referred to as the 'Bardic Booker', this is the UK's most valuable annual poetry competition as well as the only major awards that honour both established and up-and-coming poets. Campbell is the second Caribbean poet to be shortlisted for the
Forward Prize for Best First Collection.  The first was Kwame Dawes, who went on to win the prize in 1994.
Just last week, it was announced that Running the Dusk had also made the shortlist of six (from a record 95 entries) for the Aldeburgh First Collection Prize, another influential and established poetry prize in the UK.
The back cover description reads: "Christian Campbell takes us to dusk, what the French call l'heure entre chien et loup, the hour between dog and wolf, to explore ambiguity and intersection, danger and desire, loss and possibility.  These poems of wild imagination shift shape and shift generation, remapping Caribbean, British and African American geographies: Oxford becomes Oxfraud; Shabba Ranks duets with Césaire; Sidney Poitier is reconsidered in an exam question; market women hawk poetry beside knock-off Gucci bags; elegies for ancestors are also for land and sea.  Here is dancing at the crossroads between reverence and irreverence. Dusk is memory, dusk is dream, dusk is a way to re-imagine the past."
The reviews of this collection have hailed it as nothing short of outstanding. Pulitzer Prize-winning poet Yusef Komunyakaa says,  "Running the Dusk gives us a new voice for Caribbean arts and letters, and Christian Campbell is one of the few perfectly suited to accept this mantle. His poems don't address the obvious in a tumultuous, beautiful landscape of hearts and minds, personal and public rituals, but his voice dares to take a step beyond, to bridge the diaspora of the spirit.  If you're holding Running the Dusk in your hands, you are lucky to be facing the gutsy work of a long-distance runner who possesses the wit and endurance, the staying power of authentic genius. This first collection is controlled beauty and strength, and the exhilaration of images and music encountered are necessary and believable".
Elizabeth Alexander, Obama's Inaugural Poet and Chair of African American Studies at Yale University, describes Dusk as "A truly auspicious debut by a brilliant young writer of wide-open ear and versatile tongue.  Campbell's imagery slices through fog; these poems are nourished by New World etymologies and old-school ways and wisdoms.  His use of poetic form is drum-tight and yet these poems unfold like the infinity of a coast-line, sinuous and generous.  In the black diaspora Campbell writes from and about, "all angels have afros" and all poems are song.  Running the Dusk is deep-souled, keen-eyed, knowing, honed, gorgeous.  This is a heralding book we'll be talking about for a long time to come."
On Wednesday October 6th Christian Campbell will learn whether his book has won the Forward Prize, and on November 5th the Aldeburgh winners will be announced. We wish him the very best. Whatever the outcome, he's already a winner for us, part of a new and dynamic generation of Caribbean cultural producers who dare to imagine and illuminate our worlds. This is a beautifully Caribbean story, with its movement and border-crossings, and one that Campbell whole-heartedly embraces in a recent interview in which he described some of what inspires him to write: "The Babel-babble of a streetcar in Toronto or downtown Nassau. The beauty and the failure of this polyglot. Not English, not Spanish, not Yoruba, not Hindi, not Creole but what is made out of their cutting, mixing, scratching, looping and, above all, the need to create my own language with which to make sense of myself and the world."
And speaking with Lisa Allen-Agostini in Caribbean Review of Books, Campbell gives us a glimpse of how personal biography shapes the gift of his poetic voice: "I was raised by a Bahamian and a Trinidadian, and I was raised as a Bahamian and a Trinidadian. There's also Grenada and Colombia/Venezuela (to open up the arc), and there's likely Haiti somewhere down the line. My breed of Caribbean person is not strange at all. I'm a UWI baby — my parents met at the University of the West Indies, St Augustine. In the diaspora, and Toronto in particular, it makes perfect sense, because there is a lot of this cross-Caribbean mix-up business. The thing is, we haven't really talked enough about what this means. At a very early age, I knew the troubles and limits of nationalism and I know that I must also make trouble for the nation.
My heritage gave me an innate sense of the broadness of the Caribbean and the many Caribbeans — "broader than Broadway," as Barrington Levy would put it. It grounds me in my ability to fully draw on the spiritual resources of all the Caribbeans. It's all mine."
We hope the bookstores in Guyana order and stock this book, so we can celebrate this young poet's compassionate and inclusive vision that touches us all. We share with you one of Christian Campbell's poems, Iguana, so you can see for yourselves.
Iguana
for A.T.
My friend from Guyana
was asked in Philadelphia
if she was from "Iguana."
Iguana, which crawls and then
stills, which flicks its tongue at the sun.
In History we learned that Lucayans
ate iguana, that Caribs
(my grandmother's people)
ate Lucayans (the people of Guanahani).
Guiana (the colonial way,
with an i, southernmost
of the Caribbean) is iguana; Inagua
(southernmost of The Bahamas,
northernmost of the Caribbean)
is iguana— Inagua, crossroads with Haiti,
Inagua of the salt and flamingos.
The Spanish called it Heneagua,
"water is to be found there,
"
water, water everywhere.
Guyana (in the language of Arawaks,
Wai Ana, "Land of Many Waters")
is iguana, veins running through land,
grooves between green scales.
My grandmother from Moruga
(southern-most in Trinidad)
knew the names of things.
She rubbed iguana with bird pepper,
she cooked its sweet meat.
The earth is on the back
of an ageless iguana.
We are all from the Land of Iguana,
Hewanorra, Carib name for St. Lucia.
And all the iguanas scurry away from me.
And all the iguanas are dying.
© Christian Campbell
Around the Web