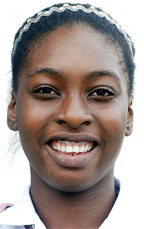 This week we asked residents of Linden and Georgetown about their plans for the Christmas holidays and resolutions for 2011. This is what they had to say: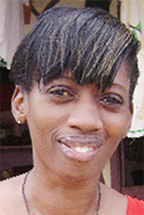 Kamili Huntley, secondary school teacher – 'I will be having a very hard working Christmas because I am preparing my students for the advance examinations, so my holidays would be used mostly to mark SBAs. Besides that just for the sake of my son I probably will have a little cake and some other Christmas delicacies, nothing much so we can share some special moments together, besides that it's going to be mainly work. As for my resolution for 2011 it would be to find myself a very good husband and if it's possible, one from Linden.'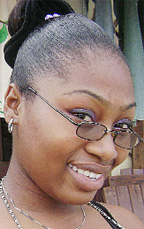 Yonique LaRose, high school student – 'I am not really a Christmas person but I really like the food so for this Christmas I am going to be making everyone else happy by celebrating a little and eating up the food and then hitting the highway to burn off the calories because I know the food is going to make me fat. For the New Year I want to be going to church more because I do not really go a lot. I want to start treating my family better and pay more attention to them because I am usually very selfish and I have to stop that.'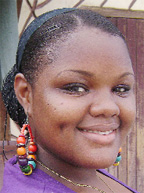 Crystal Lewis, high school student – 'Well for me I love Christmas a whole lot so especially the food I am going to be eating a lot, the pepper pot, the fried rice, the baked chicken OMG! Not forgetting the gifts and the sharing because Christmas is all about love and sharing. I'll be getting my parents special gifts. I also plan to have a lot of fun on the day itself, invite some friends over and we'll do some barbecue. I'll be going to DJ Nicholas show. When all is said and done I will be heading to the gym. Right now I am deep in the Christmas feelings. My resolution for 2011 is to get closer to God and try hard not to attract men older than 25 years. Guys, I am still a teen.'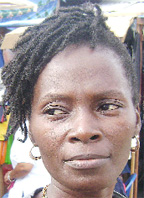 Synita McLean – 'Christmas is a festive season which calls for lots of love and money. As it is right now the love abounds but the dollar is down. Look around and it is clear money is not circulating; business is so slow it's outrageous. We just have to remember that Jesus Christ is the reason for the season. Live according to his word, show your neighbours love and in time all other things will fall into place. For the New Year I am looking forward to getting married and that's my New Year resolution.'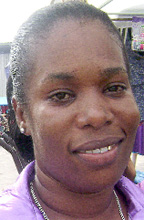 Shaundell Ward – 'I want to spend Christmas quietly with my kids and my boyfriend when he returns from the interior, we'll be spending a lot of time together and just keeping it cool and remembering that Jesus is the reason for the season. I want to get married for the second time and this time it must be the right person and the real thing with no turning back and I'll be believing and trusting God for long life, health and strength and to have my house completed  in 2011, no later.'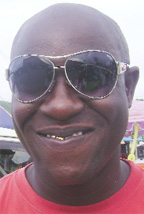 Vibert Amsterdam Jr, bus driver – 'Well right now it's all about working and bringing in the dollars. So far things have not picked up yet. I am hoping that this week things will get better so we can feel the Christmas spirit while making the money. Right now things really slow, people crying out that they haven't been paid as yet. With Christmas everybody is used to doing their normal stuff no matter how little they have, they try and make it work and have a good time and I will be doing the same. I will try as far as possible to enjoy the season, and share special time with my parents, family and all my loved ones. For the year 2011, I endeavour to work harder to make life easier.'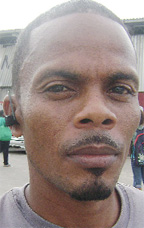 DelmonWaithe, contractor – 'Christmas is a jolly good time of the year and jolly I will most definitely be with my two adorable children Adriel and Abby and my champion of a wife Cheryl. Our extended family, relatives and friends would also share in this special time of year with us. For the New Year I want God to do a special thing for me and my family that I will communicate to him in prayers.  To all of Guyana: Merry Christmas and a bright and prosperous new year to all of you.'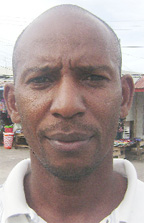 Floyd Alleyne, video producer – 'It's unfortunate that I would not be able to spend the entire Christmas day with my family because of work but for the little time we'll be spending on that day with each other it is going to be a nice time. We'll eat up and have fun watching special family movies and such like but most significant at the dawn of the day we'll all head to church and have sweet fellowship with our Christian family. For 2011, I am trusting God that my children would be exposed to a higher and better level of education opportunity. As a father that is my greatest wish and I pray that God sees my determination and grant me that wish.'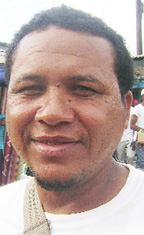 Clifford Fox – 'I plan to enjoy what is left of the rest of this year 2010 with my family, have a nice little get together and make this year the best we could, given a number of circumstances. For 2011, we have a lot of projections because in 2010 we had some little slight ups and downs but for the New Year's we are looking forward for better progress.'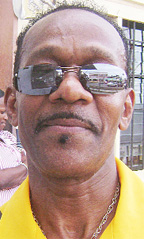 Paul Griffith, overseas based Guyanese – 'I have been back and forth to my homeland and being here for Christmas this year is very special for me. I would love to see the celebrations of Christmas like the days back then when you use to see the masquerade bands on the roads, lots of cooking and baking and things like that. Christmas is a special time and I want to enjoy it with my friends and relatives. For my New Year resolution I pray for health and strength and favour with the maker.'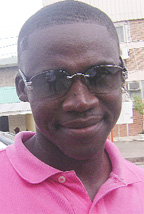 Kevin Baron, businessman – 'Christmas for me Kevin Baron, is a very family oriented holiday and I'll try to spend good quality time with my family, speak to my kids in New York who I love and miss so much, communicate on the phone to my extended family in the states and Canada. In addition to that I am going to take my wife to the Jah Cure and Ashanti show and we going to rock all night to all the sweet songs of Jah Cure and Ashanti and then we'll go home and practice making babies. My resolution for the New Year is long life, good health and prosperity and I expect my business to grow to imaginable concerns and also to get closer to God.'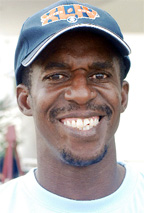 Shaun Lovell, Salvation Army volunteer – I wish we have good sunshine. I wish for the favourable weather because we have foreign artists coming here to perform so I want them to be here and I want the people to have a good time even though I will not be going.
What I'd like to achieve personally is to maintain the standard that I have attained right now. I was a drug addict and I have been clean for more than five years now when Christmas comes I hope to stay that way.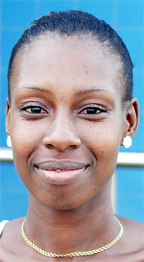 Samantha Gibson, housewife- I do not really want anything since my Christmas wish already came through earlier this year. We brought a car and since I got my house last year I have all that I wanted.  Since my Christmas wish came early we will be doing some shopping and working on the Christmas tree and goodies for the children.
Christine Reynolds, teacher- I wish that I will have my own home and a car of course because Parfait Harmonie is far.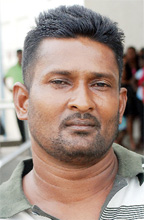 Haitram Persaud, unemployed- I wish for everybody to be happy, myself included. I don't want anything special but for the whole country to live in peace.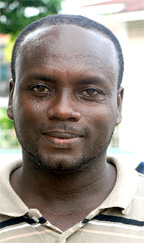 Victor Adams, musician – My Christmas wish is just to see my fellow Guyanese get into introspection. I hope they don't get too emotional with everything around them and introspect and let Christ be at the Centre of their heart. And as they clean their house I hope that we clean up the negative behaviours, patterns and attitudes within. Once we come up to that level then the season will be one with a difference. There is too much emphasis on things the main focus should be on spiritual development.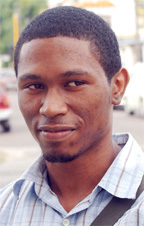 Raphael, UG student- Generally I'm not into Christmas but a realistic wish that I want is a part-time job but if I allowed myself to dream I'd wish for my own business definitely.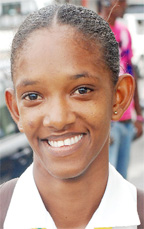 Charlyn Elliot, student- I wish for a laptop. I've been asking for one since I was smaller. It would really help me with my school work and I'd be saving money too from all those trips to the internet cafe. I also get to be on Facebook often.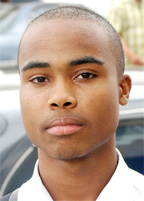 Devon Scott, student- I honestly don't know what I want. I got so many things but certain things are not as important as others. Life and living happily is the most important things for me and I already have that.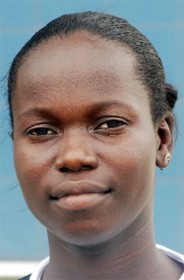 Otecia Roberts, student- I wish to have a notebook computer and I wish that everybody that is unhappy has a joyful Christmas.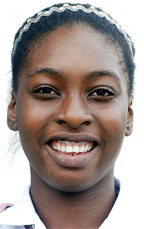 Tinesha Hamer, student- I wish that my mom and dad keep up my birthday party for the New Year and all my friends come and bring a gift.  I don't want anything for the Christmas I want it for the New Year.
Interviews and photos by Cathy Richards and Tiffny Rhodius
Around the Web